Best Club | Best Player | Best Stalwart | Best Team | Best Coach | Best Education Program
Best Club | Best Player | Best Stalwart | Best Team | Best Coach | Best Education Program
Introducing the finalists in our The Clubbies 2015 'Best Stalwart' category. Have a read, cast your vote and you're in the running to win some fantastic prizes.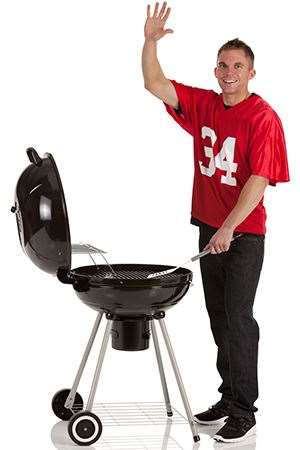 Best Stalwart: Susan Dawson-Vidovich
Netball Manjimup Netball Association
Manjimup Netball Association & South West Netball Football League
[expand title="Read Why This Stalwart Is Nominated" targclass="clubbies-expand" tag="h8"]
When you look up the definition of stalwart, Susan exemplifies every adjective, noun & synonym of this title. Her dedication, commitment & passion for netball & the growth of our local Association & Region is unparalleled. Susan has been President of Manji Netball Association for 3 terms & has tirelessly volunteered many hours & a wealth of knowledge trying to grow & develop what was an ailing Association. She has re-energised the players, got our junior girls keen to play again & set the foundation for an amazing umpire development program. This year Susan has also taken on the voluntary role of Director of Umpiring for the South West Region as she also works to strengthen the region's talent pool.
Nominated by Bobby-Jo Stoiche (association member)
[/expand]
Best Stalwart: Maddy Hastings
Australian National University Women's Hockey Club
Hockey ACT
[expand title="Read Why This Stalwart Is Nominated" targclass="clubbies-expand" tag="h8"]
Maddy Hastings is as passionate a club person as I have ever encountered in over 30 years of hockey playing, coaching and administration. She is currently club president and captain of the Second Grade team. Her incredibly selfless efforts towards the good administration and progress of all aspects of the club are a wonder to watch. From organising coaches, managing the tricky transition of junior players into senior ranks, dealing with dual administrative burdens of the ACT Hockey Association and the ANU, maintaining cooperative and social relations with the university Men's and Junior Hockey Clubs, as well as being an inspiring leader who always gives 110% on the hockey field, Maddy is the epitome of a hockey "tragic". The strong standing of the ANU Womens Hockey Club in Canberra is due in no small part to Maddy's leadership.
Nominated by Ollie Raymond (club coach)
[/expand]
Best Stalwart: David John Cowell
North Steyne Surf Life Saving Club
[expand title="Read Why This Stalwart Is Nominated" targclass="clubbies-expand" tag="h8"]
Nine years ago when our son became a nipper, we were heading for the Café for coffee when he was asked if he could help by putting cut-up garden hose in the sand. He was always happy to help and couple of years later he was an age manager, got his bronze medallion to become a volunteer surf lifesaver. For the last 4 years he has been Marketing Director, Grants Officer, on both the senior and junior committees, just received his 5 year patrol service award, is an age manager with our eldest sons just completing the SRC. He has initiated and runs the Special Needs Nippers, facilitated community events that raise awareness and funds for youth mental health. He is a Level 1 official at the Junior Carnivals including Branch and State Titles, the nippers gear steward, takes all the boards for repairs, inspections and training sessions. Carnival days start at 4am where he packs the trailer, sets up in prime position, officiates all day and then packs it all up and back to the club. He organises the fundraising events at the Club and co-ordinates the volunteers for the Community and Club events. At home he is writing sponsor agreements, organising fundraisers or grants for the club, the building, the nippers or the competitors as well as jumping in as water safety when required at training sessions. Whilst it puts a strain on the home for most of the year and especially being "the summer widow", it gets the family and our friends down the beach and I am very proud to see our eldest son as junior club captain, with him on the beach patrolling and just about to embark on his Bronze Medallion.
Nominated by Janell Cowell (Wife)
[/expand]
Best Stalwart: Tristan Robinson, President
Charles Sturt University Australian Football & Netball Club
[expand title="Read Why This Stalwart Is Nominated" targclass="clubbies-expand" tag="h8"]
Tristan has brought the club back from nearly dispersing; the club was in the negative and lost a few old executives that were the key officeholders. He is passionate about the club and dedicated to the continuation of the club for the Uni students. He has sought great sponsorship, liaises with the uni in a professional manner under the policies and procedures covering all areas of the football club, which can be difficult at times. He has secured signage on the field to increase sponsorship and is always looking for increased exposure and aiding the club in continuing. Although they haven't won many games he continues to strive to become a closeknit club with loyalty and improved performances. Overseeing 35 clubs on campus he has to be the most dedicated, informed and professional President I have seen in a long time and well and truly deserving of the award.
Nominated by Peta Bullock (Student Liaison Officer)
[/expand]
Best Stalwart: Richard Parry
Golden Dragons Ballarat
Dragon Boat Victoria
[expand title="Read Why This Stalwart Is Nominated" targclass="clubbies-expand" tag="h8"]
President Richard (nickname Dick) shows great passion for our club and the sport of Dragon Boating. As founding president of Golden Dragons Ballarat, Richard and his wife Loris have succumbed 1/3 of their income to provide a shed to store all of Golden Dragons equipment as we do not have a home on the lake. Dick is an accredited starter and volunteers at all Victorian regattas in this capacity. He sources & applies for fundraising grants for our club and we now have vast amounts of equipment: 2 dragon boats, 1 inflatable boat + motor, PFD's, wooden and carbon paddles, gym equipment, to name a few. He gives his time willingly to the benefit of our club and Victorian dragon boating. A most deserving 'stalwart' and inspiring club member.
Nominated by Georgia Parry (Daughter/fellow club member)
[/expand]
Best Stalwart: Tony Fanowrios
Australian Rules football
Mt Lawley Amateur Football club
[expand title="Read Why This Stalwart Is Nominated" targclass="clubbies-expand" tag="h8"]
Tony Finowrios or JJ as he is referred to has been the backbone of Mt Lawley Football Club since before I started as a player in 1981. He is a committee member since as long as I remember and works tirelessly at the football club. There every weekend and training night, either making hamburgers, decorating the club for functions, doing the ground maintenance, looking after the club's property and constantly working behind the scenes to keep the club ticking along. He is an institution at the club and even my son who now plays can't believe the work he does. Known through playing since 1981.
Nominated by Frank Patterson
[/expand]
Best Stalwart: Sonya Ballerini
Cobram Roar FFV-GNE
[expand title="Read Why This Stalwart Is Nominated" targclass="clubbies-expand" tag="h8"]
Sonya is a hard-working person who always put everyone in this club before herself! Our soccer clubs in Cobram have just joined this year to make Cobram Roar and Sonya has done everything in her hands that she can do to make this club work because of the rivalry that was between the 2 teams! Sonya does things like cooking every Friday night so that the players get a good meal after a long training session and washing uniforms and bibs after every game, even though her kids don't play in those teams! Sonya is always the first person at training to open up and the first person at Home games to make sure nets are put up, set the barbecue up, fill the fridges up and make sure the canteen is ready to run and the change rooms are cleaned! Sonya is one of the most loved committee members mainly because she is the main one who is at training and the players know if anything is wrong they can go to her! All in all Sonya deserves to win this award as she puts in so much effort to a club that she loves and a sport she has so much passion for.
Nominated by Mikayla Gash (daughter)
[/expand]
Best Stalwart: Renae Madams
Cougars Baseball Club, Tamworth NSW
[expand title="Read Why This Stalwart Is Nominated" targclass="clubbies-expand" tag="h8"]
Renae goes above and beyond with everything she does. As Tamworth being a country town and baseball one of the minor sports we haven't been able to have juniors running here for a few years. This year Renae managed to have an 8 week junior comp up and running with over 50 children. As well as that she has been in conjunction with softball to help start up another junior t-ball comp. Renae has also organised a charity league and a disability day to show that anyone can play sport. Within our club Renae has helped with recruiting players to our winter competition with advertising and promoting the game of baseball through media as well as doing up flyers to be handed out. She has been very helpful this year and to top it off she has done all this while having her first born which we know babies are a handful on their own. She is a remarkable woman.
Nominated by Joanne Ridgewell (Club official)
[/expand]
Best Stalwart: Libby Roesner
Karate Condobolin RSL
[expand title="Read Why This Stalwart Is Nominated" targclass="clubbies-expand" tag="h8"]
Libby has worked very hard for years in this small country town keeping this club going. She is the Instructor (Sensei), handles the publicity, collects the money for the classes, orders and sells the karate uniforms, pretty much everything. She runs classes for 5 year olds (mini ninjas), then a junior class as well as a senior class. Her students all love and respect her, which what she is trying to teach as well as discipline and self-defence. Without her dedication to her sport and this club it would surely fold. Libby is also the Vice President of the Little Athletics Club and has only vacated the position as secretary of the Condobolin Pipe Band. As well as a mother and wife, she also works extremely hard in a number of other clubs.
Nominated by Rob Hourigan (husband, supporter, friend, and helper)
[/expand]
Best Stalwart: Colleen Mary McKaye
Australian Rules Crows Supporter's Group Events/Fundraising Co-Ordinator
[expand title="Read Why This Stalwart Is Nominated" targclass="clubbies-expand" tag="h8"]
My Mum deserves this more than anyone as she has gone through so much this past year. She is the events person at The Crows Supporters and she has done so much work on her own with hardly any help from anyone. She does BBQ's for players, fans and sponsors, she organises raffle prizes each game, she isn't working yet she scrimps and saves to get to the away games and sometimes takes me as well. She organised the Best ever Sportsman's night the club has ever had which raised the most money and had the most people ever attend. It was all done for love of the club. She never gets the praise and credit she deserves and winning this award would be recognition of all her hard work. She is truly amazing and has made the group a happier place.
Nominated by James McKaye (son)
[/expand]
Best Stalwart: Daren Jones
Soccer Skye United Football Club
[expand title="Read Why This Stalwart Is Nominated" targclass="clubbies-expand" tag="h8"]
Daren Jones is the president at Skye United Football Club and he is at the club almost 7 days a week – five days of them after working a full day with his employer. Last year he underwent double knee surgery, yet he is first at the club every week day and weekend, he is also the last one to leave and lock up. He is the team manager for the men's reserve team. His dedication to the club never waivers and he cleans, cooks, puts tables out, prepares pitches etc . . . all this on very sore knees! The soccer sporting community on the Skye area would not be the same without him.
Nominated by Stuart Lawrence (Committee colleague)
[/expand]
Best Stalwart: Alan Morris
Port Melbourne Baseball Club
[expand title="Read Why This Stalwart Is Nominated" targclass="clubbies-expand" tag="h8"]
Alan (Alby) Morris is a member of a legendary family of the club. Although no longer a player, he will even pull on a jersey if required. Alan is the lifeblood of the club. Alby handles all the behind the scenes jobs, literally. He marks the lines on the field, organises all the supplies and facilities, deals with the council and Baseball Victoria, coaches our little Tee Ballers, organises the canteen and functions. He also manages the website, our emails, promotional material, contacts at schools and elsewhere. He does a phenomenal job. I googled stalwart and all definitions apply: resolute, determined, committed, unfaltering, steadfast, unwavering, firm, unshakable, vigorous, staunch, redoubtable.
Nominated by Haydn Edwards (Player & Junior Co-ordinator)
[/expand]
Best Stalwart: Mark Sowter
North Torrens Rugby Union Club
[expand title="Read Why This Stalwart Is Nominated" targclass="clubbies-expand" tag="h8"]
Mark has been playing since age 9, now in his 50's, turns out every week to training Thursday nights, and to the games on Saturdays, setting out post pads and corner flags. Mark is usually the first to the club to mark the pitch during the week, empty rubbish and bottle bins and does maintenance on the club rooms when needed. Mark also plays Golden Oldies rugby every three weeks with SA Veterans vs SA Crippled Crows. Mark is widely respected throughout the Sth Aust rugby community.
Nominated by Neil Kitchen (Fellow life member and ex team-mate)
[/expand]
Best Stalwart: Roy McGregor
Sydney Blue Sox
[expand title="Read Why This Stalwart Is Nominated" targclass="clubbies-expand" tag="h8"]
Roy McGregor is simply the jack of all trades: we call him Mr Handyman. He works tirelessly to make sure the facility is clean. He is responsible for the things most don't want to touch such as bathrooms, storage, bins etc and HE LOVES IT! He travels with the team to make sure their travels remain smooth and is often the go-to person when the players or coaching staff need something. He volunteers majority of his time and we are very very grateful of having Roy.
Nominated by Mark Marino (Sydney Blue Sox CEO)
[/expand]
Best Stalwart: Kay Coady
Badminton Victoria
[expand title="Read Why This Stalwart Is Nominated" targclass="clubbies-expand" tag="h8"]
Kay Coady is a volunteer who works tirelessly for Badminton Victoria and Badminton Australia to promote para-badminton. With a background as a player, coach and umpire, Kay has combined those skills with her networking abilities to kickstart para-badminton programs in Melbourne. Her program now includes at least 12 regular players with a disability, some of whom have been given an opportunity to represent Australia at the 2015 World Para-Badminton Championships in England in September. Her high levels of energy and positivity has also enabled the group to raise awareness among the community and funds for wheelchairs. She continues to engage and rally relevant disability organisations for support to build a better profile of para-badminton in the community, which is important for the sport in the lead-up to its debut at the 2020 Tokyo Paralympics.
Nominated by Marianne Loh (Colleague)
[/expand]
Best Stalwart: Greg French
Mets Baseball Club
Macarthur Baseball Associaton
[expand title="Read Why This Stalwart Is Nominated" targclass="clubbies-expand" tag="h8"]
Greg French or Frenchy as he is more commonly known has been with our club for over 20 years. In that time he has been the President, Vice President and has been a member of every committee. Now he is our grounds keeper and does a fantastic job. We have one of the best kept fields in our association and we are of course very proud. Frenchy is always available to help wherever he is needed. Whether it be helping with the kids at our promotional days or jumping on a bbq, he is there. He still plays baseball as well! His passion for the sport he loves is undeniable. He is now in his 60s and shares his knowledge with all team mates young and old! Frenchy is a much loved member of our club and his opinion is valued highly.
Nominated by Jo Wright (Friend)
[/expand]
Best Stalwart: Loretta Axelsen
Kirra Surf Life Saving Club
[expand title="Read Why This Stalwart Is Nominated" targclass="clubbies-expand" tag="h8"]
As a volunteer you would be hard pressed to find a better representative than Loretta Axelsen. Loretta is a member that you wish you could clone. Her ability to multiple task is remarkable and Loretta is an asset to Kirra SLSC Management team. Her commitment to all her positions around the club, whether it be as Secretary, selling clothing or writing the club newsletter, everything is always at a high standard. On top of Loretta's roles at the club, she has also made a great contribution to the development of the policies and procedures for the club. Loretta has developed a committee procedure and policy manual for the Junior Activities group which helps guide new comers to positions. This manual is continuously being updated as new requirement are needed. This manual is aimed to ensure a seamless process as people from Nippers move on to new roles within the club. Loretta's knowledge also assisted when a Welcome pack for all new Nipper families was developed at Kirra. These packs are now used each season, which contain all the information that parents may require when they are first starting out at Nippers. The Kirra Open Days are like no other, they are fun, informative and a get way to start off a season. Loretta has been instrumental in developing this terrific Open Day at Kirra which promotes the club and encourages new members to see how surf lifesaving and Kirra Nippers really works. These Open Day have helped maintain the club membership whilst also giving our current membership an opportunity to come together for a great day out. Loretta's commitment to surf lifesaving is remarkable. This is evident by the amount of roles that she has taken on at the club this season, from her official positions as Club Secretary, Nipper Awards Officers, Newsletter Editor, Clothing Officer and Grant & Sponsorship Co-ordinator, to her unofficial roles as Carnival Co-ordinator, Events Manager for Club Annual Dinner and Nipper Presentation night, Shopping Centre Collections Organisers and shopping for food for patrols on public holidays. All of these roles are vital to our club and they are performed by just one person. Loretta's organisation skills are excellent and her ability to prioritise all aspect of surf lifesaving is exceptional, all whilst still maintaining a full-time job and running a very busy household. Loretta spends hundreds of hours each season to ensure that the club is running as best it can. Loretta is very driven and making sure her positions are a success is what she loves. It is this passion for surf lifesaving that makes Loretta an incredible member of Kirra SLSC. She is always willing to help in any situation, even if it is doing the dishes after a club BBQ. In the future, Loretta's support and guidance to new committee member will be vital to the continued success of the club. Loretta is a remarkable person and Kirra is very proud to have her as and integratable part of its management team.
Nominated by Anthony Cassone (Deputy President of Kirra SLSC)
[/expand]
Best Stalwart: Scott Collins
Comets Baseball Club, Jannali
[expand title="Read Why This Stalwart Is Nominated" targclass="clubbies-expand" tag="h8"]
Scott Collins is our club secretary. Our club has 19 junior teams and also has over 10 senior teams. Seniors participate both in summer and winter so for Scott it is a year round job. Scott is dedicated and works tirelessly organising both the senior and junior club teams. Without his hard work, the club would not be able to manage the number of teams we have in the sport. So many players and parents are unaware of the level of effort and dedication it takes to organisation our sport. His work in the background is done quietly and professionally and does not seek thanks or recognition. Many people playing baseball including those who are not associated with our club are unaware of the how instrumental he is to their sport. The amount of time and effort Scott contributes to the sport of baseball is integral to our club's success. His organisation ability is truly awesome; without him the Junior teams in our club would not make it to the diamond each week. He is an inspirational official of our club. He does not have children who participate in this sport yet his involvement in the organisation of our club at the junior level is unsurpassed. He is also an accredited umpire and holds the position of umpires convenor for the St George Baseball Umpires Association. If he is not playing a game on a weekend you can always find him umpiring – this is why I want to nominate Scot for the award.
Nominated by Margaret Phillips (club registrar)
[/expand]
Best Stalwart: Phillip Dunkley
Bundaberg SLSC
[expand title="Read Why This Stalwart Is Nominated" targclass="clubbies-expand" tag="h8"]
Phillip deserves to win a clubbie award to recognize his time & effort that he puts into his local Surf Club for his time volunteering for patrols & all the other work & time he puts into helping his club. Phillip has been involved with the club for 15 years now; over that time he has always contributed in so many ways & continues to help the movement, even though his own children have moved on through the club. This year Phillip's club involvement includes the following: being an active patrol member, exceeding the clubs minimum patrol hours of 50hrs & completing 149hrs for the season, the most patrol hours for the Bundaberg club. Phillip holds the following positions in the club: WPHS Officer, Board & Gear steward for the junior members, Board & Ski officer for the Senior members & has attained his level 2 officials accreditation. As a club member Phil has maintained his Bronze medallion & also Silver medallion for his IRB drivers. With all these awards & positions Phil is a very visible member around the club & is known to be the person to go to if you want something done or need to know something. Here is a list of some of the things Phil does annually for our club: Looks after all the junior boards, looks after the club gear, tents etc, maintains the club trailers Assists to maintain patrol gear, IRB trailers etc, completes minor general maintenance around the club, like changing leaking taps etc, maintains the club BBQ for our juniors, helps out at club functions, gained his RSA to do the club bar work, organises all the gear for both junior & senior carnivals, officiates at carnivals for the juniors & seniors, helps club trainers with training both on the beach & water, generally helps out around the club with keeping things tidy, bins watering laws, cleaning gear etc. He also helps by volunteering to do water safety at non club events such as triathlons, IRB support at state rowing events held in Bundaberg. He officiates for the area with its school surf day program. The list goes on, usually if something needs to be done Phillip is there helping out, I know he exceeds in helping out our club & its members & this award would highlight the work he does.
Nominated by Maria Dunkley (Wife)
[/expand]
Best Stalwart: Kim McKenzie (male)
Dryandra Regional Equestrian Association
[expand title="Read Why This Stalwart Is Nominated" targclass="clubbies-expand" tag="h8"]
Kim McKenzie is a founding member of the club and a long serving member of the previous forms of the club (Narrogin Horse Trials and Narrogin Equestrian Association) before it became Dryandra Regional Equestrian Assoc. He works tirelessly to ensure that the club facilities are maintained - including building and repairing the cross country course, maintaining sprinkler systems, raking arenas as well as providing machinery for the maintenance and building of the grounds. Much of the work he does is carried out under his own initiative and without the knowledge of many of the members, who take it for granted that the facilities will somehow be maintained at the highest level. Without the dedication of stalwarts like Kim, our club would need to pay thousands of dollars in equipment hire and labour to undertake the hours of work he contributes. He is truly deserving of such an award.
Nominated by Jacqui Early (Fellow committee member)
[/expand]
Best Stalwart: Kerry Pickering (Female)
Maroochy Sea Serpents Paddler / Club Secretary
Dragon Boat Queensland
[expand title="Read Why This Stalwart Is Nominated" targclass="clubbies-expand" tag="h8"]
Maroochy Sea Serpents gained club registration in November 2014. In the lead up to this registration and since that time, Kerry has been the club secretary. Starting a new club has taken a huge amount of time and effort and Kerry continues to offer assistance to all the committee, past and current. Kerry also took on the role of club registrar, more than doubling her workload. Kerry also took on the responsibility of designing a club uniform so our crew could look professional going into the state competition. Kerry has monitored and assisted the treasurer to ensure payments were made in a timely manner and has been there for all members, in any capacity required, to make sure everyone is where they should be. Kerry works behind the scenes in whatever capacity is required - providing cups, coffee, tea, hot water, wash up items. Kerry is also a talented paddler and is relied upon to set the pace for the crew in the front seat. Kerry has the ability to fit in anywhere and add value, whether in the boat or out of the boat. Maroochy Sea Serpents would not be where they are today without Kerry's input.
Nominated by Ange Brown (president)
[/expand]
Best Stalwart: Chris Millott (male)
Canterbury Baseball Club
St George and Cronulla baseball assoc.
[expand title="Read Why This Stalwart Is Nominated" targclass="clubbies-expand" tag="h8"]
Laurie Turner filled the treasurer role of the club for over 40 years, spends every weekend at the grounds preparing or games, fostering young talent, coaching, association delegate for more than 30 years and is the oldest active member of St George baseball association. Continually working with council improving facilities at McLaughlin oval in Riverwood.
Nominated by Adam Millott (son)
[/expand]
Best Stalwart: Chris Rickard (male)
East Belmont Saints Baseball Club
[expand title="Read Why This Stalwart Is Nominated" targclass="clubbies-expand" tag="h8"]
I have nominated Chris Rickard for the Best Stalwart category after carefully considering nominating him for several other categories. Chris is a true servant of the East Belmont Saints Baseball club and has been since he was a junior. Over the years Chris has willingly taken on almost every available position within the club and his best effort is given with each new challenge. Heavily involved as club secretary and junior co-ordinator as well as senior player, Chris provides the perfect bridge between senior and junior members echoing the "one club" philosophy. The behind the scenes contribution of time and effort passionately displayed by Chris goes largely unnoticed but is definitely not unappreciated. I happily put forward Chris Rickard's name for Best Stalwart.
Nominated by Jeremy Smith (Friend)
[/expand]
Best Stalwart: Matt Redman
Baseball Camden Redsox Club
[expand title="Read Why This Stalwart Is Nominated" targclass="clubbies-expand" tag="h8"]
This club is into its second season and before the club was even up and running there was a lot of hard work and dedication to make its inaugural year a successful one. The first summer season had enormous success with an abundance of players wanting to join this newly formed club. It is with great pleasure that I can say in its first year the club took out two premierships. Its second season in Winter the club finish 1,2 & 3 in first grade. All of this comes off the back of Matt's hard work and dedication to the club. From continually gaining sponsors to running the canteen to the maintenance of the field, the work he does for the club is endless. He also coaches several sides and plays himself. We are just about to start our 3rd season (18 months old) and we have so many new players and teams in the club that we are struggling for coaches to look after so many teams. This is a direct result of the club's appearance and reputation and it is all thanks to the greatly appreciated committee but especially Matt. This was his brainchild in the years leading up to this. I am proud to be a part of a club that has been so successful of the back of Matt.
Nominated by Daniel Medd (player)
[/expand]
Best Stalwart: Nic Cuthbertson (male)
Colac Baseball Club
Geelong Baseball Association
[expand title="Read Why This Stalwart Is Nominated" targclass="clubbies-expand" tag="h8"]
Nic deserves this award as he has been around the club for 30 years. He has coached the team to premierships, he has held all office jobs and has played nearly 400 games. But this year in our time of need when we didn't have a treasurer and we didn't have a phone pitcher for our seconds side, the club champion he is he took it on himself and said I will do this for the club I love.
Nominated by Josh Hay (head coach)
[/expand]
Best Stalwart: Desmond Short
Table Tennis Murray Bridge
[expand title="Read Why This Stalwart Is Nominated" targclass="clubbies-expand" tag="h8"]
Des is always volunteering his time to undertake maintenance on our facilities. He spend hours a week at the club cleaning and trying to make improvements. He opens the club for members and offers his time to open the club for public. He volunteers his time to assist the seniors/pensioners league and opens up for practice and schools competition.
Nominated by Laurette Norton
[/expand]
Best Stalwart: Brian 'Jacky' Mcloughlin
Tailem Bend Rowing Club
[expand title="Read Why This Stalwart Is Nominated" targclass="clubbies-expand" tag="h8"]
Jacky has been the back bone of Tailem Rowing Club for 60 years and the President for longer so it seems. He has just spent the last 8 years fighting for a grant and the Council (Shire) for a floating pontoon to launch the boats. Now that is achieved he is now behind resurrecting the club back to being actively competitive. Every Friday night he is up the pub selling raffle tickets to raise money and support for the club. He has not missed a Friday night in years. He deserves a Knighthood.
Nominated by Harry Harrison (Club Captain)
[/expand]
Best Stalwart: Anita Francis
Netball umpire and coach Gembrook Netball Club
Sherbrooke Association
[expand title="Read Why This Stalwart Is Nominated" targclass="clubbies-expand" tag="h8"]
Anita is an all-rounder club person, from coach to umpire to being the president, she does it all. Up at 8am every Saturday, there until 2pm. That's not including meetings and also training nights on various days. She encourages the kids, and loves the actual club and what it stands for. So I am happy to nominate her even if she doesn't find out if I have or not.
Nominated by Linda Granieri (her daughter coaches my child in the under 15's at Gembrook)
[/expand]
Best Stalwart: Heather Fleet
Netball Tea Tree Gully Netball Club
[expand title="Read Why This Stalwart Is Nominated" targclass="clubbies-expand" tag="h8"]
Heather deserves the title as the Best Stalwart as she is the most committed person to my netball club I have ever seen. She is the strongest person I know and despite having a husband with dementia, having to look after him and cope with his illness, she is an amazing contributor to the Tea Tree Gully Netball Club. She is out at training every Wednesday night in rain or shine to take fees, help with new uniforms and sort out umpires. She is also out at the district courts a couple of nights a week umpiring, so that we are able to have more teams playing. She is always there to support younger members of the club and contributes greatly to club events such as presentations and raffles. Heather is an invaluable part of Tea Tree Gully Netball Club as well as being my nan and my hero.
Nominated by Savannah Fleet (Grand daughter)
[/expand]
Best Stalwart: Amanda Hall
Lyndhurst Football Netball Club
Casey Netball Association
[expand title="Read Why This Stalwart Is Nominated" targclass="clubbies-expand" tag="h8"]
Mandi started the netball side of the club from scratch over the Christmas holidays last year. She put her blood, sweat and tears into every aspect. The amount of time put in between getting players, coaches, uniforms (which she designed herself), equipment, committee members and the council on board was amazing. She did it for the kids with nothing in return except the stress. She has managed to build an amazing friendly club with amazing coaches and players.
Jessica Boyson (ex Coach at Lyndhurst)
[/expand]
Best Stalwart: Kaye Ralph
Diamond Creek Netball Club Diamond Creek
Force Netball Association
[expand title="Read Why This Stalwart Is Nominated" targclass="clubbies-expand" tag="h8"]
She is technically 'club coordinator' but the fact that I have to start with technically says it all ... Kaye sorts our club's players (over 300) into teams based on coach feedback, player requests and team balance. She works over summer break where she basically holds a draft weekend to get as much input and help for as many requests as possible. She also takes on the media management of the club, posting results on the website, to the local Leader newspaper and over social media. Kaye sets up all training sessions and is the last to leave ensuring everyone has been picked up and equipment is away. She coordinates the Net Set Go program (runs Monday nights and Saturday mornings) and designed orders and sells the club's uniform. Finally (well, probably not, I'm sure there's much more) Kaye organises the annual Christmas breakup at a local venue (such as the pool/roller rink etc) and trophies for bnf, improved, strategic etc and a club gift such as socks, bags, drink bottles, movie tickets. Where would we be without our Social Kaye!
Nominated by Brooke George (niece)
[/expand]
Best Stalwart: Gillian Carr
Golden Beach Netball Club, Caloundra District
[expand title="Read Why This Stalwart Is Nominated" targclass="clubbies-expand" tag="h8"]
Gillian is our club's Umpiring Convenor. She took the position so that our club could play in our association; without her position filled we were unable to take the court. She not only looks after all our club umpires, she also mentors and fills other clubs' umpiring duties, while running her own business, a mother of 3 beautiful kids and a husband that works away. She also donates products to help our club raise much-needed funds. She is truly amazing.
Nominated by Tammy Crowe (friend)
[/expand]
Best Stalwart: John Crispin
Gridiron Centurions Gridiron Club
ACT Gridiron League (Seniors)
[expand title="Read Why This Stalwart Is Nominated" targclass="clubbies-expand" tag="h8"]
John Crispin has given his life in the quest to get American Football on the map in Australia. He established the first team and league in South Australia before moving to Canberra and establishing another league and two teams. He has been involved in the coaches training and at every level of the board in ACT Gridiron and most recently with the Centurions Gridiron Club. In starting these clubs and competitions he has often used his own personal money to fund it and has trained countless players, coaches and officials in his own unpaid time. Recently he has had a run of bad medical issues, two types of cancers in one year, one discovered after being cleared of the first one. For a man that gives so much of himself to others I think that he deserves a Clubbie for his tireless, selfless and often thankless contribution to American Football in Australia.
Nominated by Jonathon Turkich (Friend)
[/expand]
Best Stalwart: Nicholas MacDonald
Balmain Rowing Club
[expand title="Read Why This Stalwart Is Nominated" targclass="clubbies-expand" tag="h8"]
Nick MacDonald joined Balmain Rowing Club in 2011 as a novice rower. He learned to row in Perth and had recently moved to Sydney. He seemed like a pleasant chap. Five years on, Nick contributes almost as much time to the club as he does to his fulltime job. By day he's an engineer, but by early morning he's the stalwart of Balmain Rowing Club. Role #1 : Boat Master. Nick manages and maintains our fleet of rowing shells and tinnies. He repairs the small dings and scratches himself and arranges major repairs with local boat builders. He coordinates the overall upgrade of the fleet – selling older equipment and sourcing and purchasing new racing shells. With around 100 members, there is always something that's broken, squeaky, worn out, or fallen off – and Nick is the man on the ground. He's the man on the trailer too – he regularly tows our fully laden boats trailer to far-flung places, races and / or coaches all day and then tows the beast back. Role #2 : Mega-Squad Coach. Balmain has one mega squad that makes up almost one third of our membership. It's our novice & masters ladies squad – and Nick is their coach. He manages the individual availabilities of the group, books and assigns boats, prepares training plans and manages the whims of a group of ladies, ranging in age from 25 to 65. He is a very patient man. Nick has the highest retention rate of any coach at Balmain and his group is growing larger and stronger as the seasons pass. He is reliable, committed and selflessly gives his time to help others improve their rowing. Role #3 : Everything in between. Community sporting clubs can be challenging in many, many ways. As the Vice Captain, I do a lot for Balmain Rowing Club. There are times that I find it difficult to cope, there are tasks that I don't have the skills to complete and there are personalities that I can't manage. So I call Nick. He keeps his cool. He gets things done. He reminds me why our key people pour so much time into this little old rowing club. Balmain Rowing Club couldn't manage without him and neither could I.
Nominated by Lara Frolchenko (Vice Captain)
[/expand]
Best Stalwart: Jan Lawrie (Female)
Gidgegannup Horse and Pony Club President Eventing Committee
[expand title="Read Why This Stalwart Is Nominated" targclass="clubbies-expand" tag="h8"]
Jan is the super whirlwind organiser chairperson of our small committee. She chairs an event which caters for 520 plus competitive horseriders conducted over 2 weekends in the discipline of eventing. This requires the co-ordination and catering of over 1500 people over the weekends as helpers and riders. Jan manages to address every avenue required to keep this event running as a well-organised machine as well as catering for riders that train over our cross country course to improve their equestrian skills. Jan works tirelessly all year round to make this event happen on a yearly basis.
Nominated by Gerda Cahill (Committee member)
[/expand]
Best Stalwart: Beau Newell
Hornets Regional Touch Technical Arm
[expand title="Read Why This Stalwart Is Nominated" targclass="clubbies-expand" tag="h8"]
Technical Director Beau has gone above and beyond in referee, coach and selector recruitment, development and retention to ensure an ongoing growth of these arms in our club, by running courses and support. He also goes out of area to conduct courses for other clubs and regions, likewise running courses for the state body (NSW Touch) on a regular basis. He also volunteers countless hours towards gala days and tournaments doing draws, registrations, general field set-up, purchasing fruit, booking accommodation and so much more (along with other members).
Nominated by Andrew Swan
[/expand]
Best Stalwart: Rose de Thierry Female
Touch Football and Netball NVUS
Goldfields Touch Football
[expand title="Read Why This Stalwart Is Nominated" targclass="clubbies-expand" tag="h8"]
Rose is the type of person every club needs and if she was to suddenly leave would leave a hole almost impossible to fill. After moving to the Goldfields she started the NVUS touch football club to allow young people to participate in sport and also to provide a pathway for older players as well. From nothing she has developed the club to the point that it now has three teams in open divisions and multiple junior teams as well. Rose organises, coaches, fundraises, plays, delivers, is the taxi and generally keeps an amazing vibe around the club. Not happy just with touch footy, she then started a netball club so the girls could continue playing in NVUS colours in winter as well. Her passion for the game and helping people is obvious to all - her intensity and desire to bring the best out of people is reflected in the club's bright pink uniforms. Truly a treasure in any club but doubly so in this small country town in the middle of the desert of Western Australia.
Nominated by Brian Blechynden (Player, referee)
[/expand]
Best Stalwart: Marion MacCormick
Perth Soccer Club Juniors
[expand title="Read Why This Stalwart Is Nominated" targclass="clubbies-expand" tag="h8"]
Marion has been leading the juniors section of our Club for a number of years now, coordinating over 320 players in 25 teams. She leads the Committee who oversees the coaches and managers of these teams as well as organizing the kiosk, equipment and a myriad of other tasks. This even including line-marking before the first match of the season. This year she undertook the planning and was the team leader for an international tour to Europe featuring 61 kids from 5 of our junior teams and a travelling party of 58 adults. She did all the logistical organising as well as coordinating all the fundraising which was a massive job. She can often be found down at the Club helping out where she can, either running meetings, serving in the kiosk, cleaning up the place, coordinating some event or team trip or fundraising. In short, she contributes an incredible amount of work to the Club with little reward. She is remarkable, our Club is a better place with her around and our kids have better opportunities and experiences because of her.
Nominated by Paul Lee (Friend)
[/expand]
Best Stalwart: Lisa Brown
Thoroughbred Riding Club
Equestrian Australia
[expand title="Read Why This Stalwart Is Nominated" targclass="clubbies-expand" tag="h8"]
Lisa Brown is not only the founder of this exciting club but has also been its stalwart since its inception. Lisa has a distinguished equestrian background over a lifetime of training and competing. While holding her racehorse trainers license Lisa decided to form a riding club to promote and support the transition from racehorse to riding horse. As a passionate supporter of retraining retired racehorses as equestrian mounts, Lisa had a grand desire to instigate a club where riders could meet to obtain high quality and systematic support in retraining retired racehorses. The aim was to promote the TB as the ultimate riding horse, demystify the misconceptions about retired racehorses and provide the best quality training advice and education for OTTB enthusiasts. Lisa approached Racing Victoria with her ideas and took a significant step forward in the formation of a strong and progressive partnership to establish the club and provide mutual support to off the track racehorses. Lisa's dedication has the seen formation of an amazing community and industry partnership which has seen significant industry change and focus on welfare issues for racehorses and their meaningful retirement. After the idea of a riding club was formed Lisa not only obtained sponsorship and support from Racing Victoria but in a matter of weeks developed: all of the aims and objectives of the club, protocols and procedures, logos and uniform. She put together a promotional package and advertised for interested members. Within months the club grew to become one of the largest and strongest in Victoria. Their membership comes from across the state and members travel for hours to join in training days and rallies in recognition of the outstanding coaching and education offered by this club. Lisa has managed to attract the crème de la crème of equine coaches to the club. All of the coaches are specialists in retraining OTTB's and are internationally recognised as riders and coaches. The significance of Lisa's work and the role of the club Australia wide has recently been recognised in the club being awarded the Equestrian Victoria Outstanding Club of the Year. They then were awarded the Equestrian Australia National Sports Award for Outstanding Club of the year for their outstanding contribution to equestrian Sports in this country. Throughout all of these steps Lisa has been the stalwart, face and heart of the club. Not only is she the founder but she has also held the positions of President and at times Secretary of the club as well. Lisa has developed and maintains the club's website and their Facebook page – both of which are highly popular and have an international following. She regularly writes articles on the club and retraining OTTB's for local newspapers. Lisa is the first port of call for all inquiries and gives countless hours of her own time and expertise to support club members in their journeys to retrain OTTB's. As a volunteer since the inception Lisa has given her heart and soul to this club's development and management.
Nominated by Lisa Brown (mother)
[/expand]
Best Stalwart: Ainslee Evans
Carnarvon Horse and Pony Club
[expand title="Read Why This Stalwart Is Nominated" targclass="clubbies-expand" tag="h8"]
Ainslee is by far the most dedicated club member I have ever known! She has been the president of the local pony club for 3 years. The club was almost ready to fold when she took over the role as we had only 2 junior members; Ainslee's passion and enthusiasm has seen the club grown to now having 10-15 junior riders - a huge accomplishment in a small regional town like ours! Ainslee has also incorporated riding for the disabled into the club allowing disadvantaged and disabled juniors and seniors a chance to be involved with horses and activities. As well as riding, competing and coaching, Ainslee also does a huge amount of behind the scenes work for the club, applying for grants, organizing clinics and visiting instructors, hosting shows and events as well as the copious amounts of paperwork involved with running a club. She truly is the most dedicated, enthusiastic, hardworking and inspiring member of the club.
Nominated by Kara Stalker (Friend)
[/expand]
Best Stalwart: Zonya Bird
Mountain Creek Mooloolaba Swim Club Inc
[expand title="Read Why This Stalwart Is Nominated" targclass="clubbies-expand" tag="h8"]
Mountain Creek Mooloolaba Swim Club is only small, and requires a hands-on approach by a dedicated group of volunteer parents. One name rises above all others. Zonya Bird runs a full time graphic design business, but contributes equal energy and enthusiasm to the pursuit of greatness by our 65 junior swimmers. Zonya joined the club as a parent member in July 2011, stepping up to fill an unexpected vacancy of Club Night Co-ordinator in December 2012. She officially joined the Committee for the 2013/14 season, and has remained there ever since. Her position as Race Secretary is to notify club swimmers of all upcoming local and surrounding area meets, State and National qualifying meets, and State and National Championships including information surrounding nomination dates, qualifying times and fees; to collate all entries received from club swimmers, liaise with the Club Treasurer, and forward the amalgamated nominations and payments to the hosting club. As our club has a strong focus on Open Water swimming, Zonya also has the responsibility for all Australian open water events. She is also responsible for receiving, entering and creating a race program from all nominations received from our own swimmers and other clubs for our hosted swim meets. For the foreseeable future, almost all of these race meets are not open to online entries by swimmers/parents themselves and must be submitted through the Race Secretary. The job of Race Secretary is arguably the most demanding and time consuming of all the positions available, and continues throughout the whole year without any significant breaks, unlike most seasonal sports. On top of this already extraordinary commitment, she also: created our inaugural Meet Program from scratch; liaises with the coaches to determine which available meets are prioritised and ensures swimmers of varying age and skills know which meets to attend; is the go-to person for parents for information surrounding swim meet nominations and eligibility criteria, race wear, and District, State and National qualifying and compliance matters; was the driving force behind a recent rebranding of the club colours and logo, including submitting and gaining the approvals required from Wide Bay Swimming; has gained the necessary accreditation to act as "Check Starter" (amongst other accreditations) and volunteers her time at our own and other clubs' meets; updates our club booklet each year, and makes the sponsors information "fit" in our swim meet programs; assists the coaches in forming club relay teams where competitive opportunities are available; coordinates the distribution of information surrounding Wide Bay team selection by members of the club; happily transports and chaperones other swimmers when travelling to meets away from home; volunteers to, and attends regional meetings and relays information back to the committee and club; has recently taken over responsibility for the Club's Webpage; and makes the best fundraising pumpkin soup you will ever taste. For all of these reasons, and so many more, Zonya Bird is a worthy recipient of the Inaugural Clubbies Stalwart Award.
Nominated by Kylie Bertolla (fellow club parent)
[/expand]
Best Stalwart: Cameron Thurley
TFL football Lauderdale Football Club
[expand title="Read Why This Stalwart Is Nominated" targclass="clubbies-expand" tag="h8"]
Cameron Thurley was a star footy player prior to suffering a major head injury. He spent months in a coma, then had major surgery to replace his skull. He has returned to the sport he loves as a leadership and development coach. Cameron is an inspiration to the sport and deserves to be recognised for his contributions to football in Tasmania.
Nominated by Judi Adams
[/expand]
Best Stalwart: Lauren Green
Northern Suburbs Hockey Club
[expand title="Read Why This Stalwart Is Nominated" targclass="clubbies-expand" tag="h8"]
Lauren joined Norths a few years ago to be in a more social environment. Since becoming a member, she has not only blossomed as a player but she is also a team manager to the top two A grade women's sides, umpires junior games over the weekends, coaches and also plays a major role in all the club functions from social events to presentation nights. Lauren commits her entire week and weekend, from pre-season through to finals (9 months of the year) dedicating every spare minute to helping the club in any way she can. She goes above and beyond club expectations. While she dedicates her time completely voluntarily she also has a full time job in a very demanding, professional environment. She is a quiet achiever and never expects any praise or recognition for the countless hours she puts into the club. She is a great asset to Norths and it would be great that her dedication, commitment, passion and loyalty is finally recognised.
Nominated by Bonnie Elliott (player)
[/expand]
Best Stalwart: Judy Dickinson
Fairholme Aquatic Swim Club
[expand title="Read Why This Stalwart Is Nominated" targclass="clubbies-expand" tag="h8"]
Judy's passion for swimming is infectious and has brought life to our club for many years. Her own children did minimal swimming at the club and are grown up with children of their own, her motivation for our swim club is purely selfless. On top of being the head of a Swim School and AUSTWIM/Swim Australia assessor and a Master's Coach herself, Judy spends countless hours organising everything for FAST to keep our club running. She bakes food for our meetings, organises our club awards night, takes care of our uniform orders all while getting to know each and every individual at our club to create the fantastic culture we have. Not only does she volunteer hours to help with meets, fundraising activities, and day to day activities; the club is constantly on her mind, she is always throwing around ideas to keep our club moving forward. She has implemented a pathway program from the swimming lessons to our club and personally ensures each child has a smooth transition. She even uses her own money to help us fund events and purchase awards for our annual club awards night. Judy has been our fundraising vice president and club secretary, and is putting her hand up for presidency for the upcoming season. It is Judy's attitude and energy that motivates other to be willing volunteers for our club, and her passion for creating pathways for the swimming lesson students into club is evident in the effort she has put into each child to reach their potential. She deserves more recognition than we could ever give her, as she is the lifeblood of FAST. Colleague
Nominated by Madison Craven
[/expand]
Best Stalwarts: Ian and Larissa Emslie
Campbelltown Caspers Baseball Club
[expand title="Read Why This Stalwart Is Nominated" targclass="clubbies-expand" tag="h8"]
My Dad who is President and my mum who is Treasurer of my baseball club spent countless hours working on our club to help it run smoothly and be successful. Dad does a lot of the computer work associated with the club as well as attending meetings, taking phone calls and emails. He works nights and when he finishes in the morning he is either driving around buying equipment for the club or buying supplies for the canteen. He is also the acting groundsman and works on the ground during the week and marks the lines for the weekend. Last weekend he finished work at 5am and then was at the ground at 6:30 to mark the lines. Dad is also the Assistant Coach of my Under 14's team. Mum is in charge of the canteen, even though they only get help from a few people, Mum or Dad are always manning the canteen. Whether it be Friday Nights, Saturday all day and now Monday nights. Even if they aren't running it one day or night they still get the supplies like meat and bread and they are there to open up the canteen and get it started for the person who is running it. I think my parents deserve to have someone pat them on the back to show they are appreciated.
Nominated by Liam Emslie (son)
[/expand]
Best Stalwart: John Fielding
Perth City Swimming Club
[expand title="Read Why This Stalwart Is Nominated" targclass="clubbies-expand" tag="h8"]
In early 2012 the concept to amalgamate the City of Perth Swimming Club and the Lawley Aquatic Swimming Club was first proposed. An ambitious time line was set to have the new Perth City Swimming Club up and running for the start of the 2012/13 season. Perth City formed on the 1st of July 2012 when the two clubs joined forces. The new club benefits from the rich heritage of the oldest club in WA and the third oldest club in Australia, the support of Perth College school, as well as the success of its current top level International, National and State swimmers. This success is testament to the nurturing culture at the club, the infrastructure support provided by Perth College, the perseverance and hard work of the athletes and the dedication of our coaching team, not to mention the devotion of committee members including Club president John Fielding. John Fielding the past president of Lawley Aquatic Swimming Club and current President of Perth City Swimming Club played a critical role in ensuring the amalgamation of both clubs ran smoothly. John's involvement in swimming stemmed from his late daughter's love for swimming. Rachel Fielding had refractory epilepsy, taking on the role of pool manager enabled John to keep busy whilst still keeping a close eye on his daughter allowing Rachel to continue the one thing she loved, swimming. Looking three years on John's contribution towards the club has not changed. John can still be found on pool deck every morning before 5am taking off pool covers, but his dedication towards the club does not stop here. John supports the club with a lot of "behind the scenes" work. Not only is John President of Perth City Swimming Club he is also Club Treasurer, Secretary and Registrar. John works tireless hours and is a key player in the highly successful Perth City Swimming Club. His work is greatly appreciated by all club members however he is a true unsung hero of Perth City Swimming Club, deserving of further recognition.
Nominated by Kate Bird (Athlete, President/ Friend)
[/expand]
Best Stalwart: Matthew Glucina
Perth City Swimming Club
[expand title="Read Why This Stalwart Is Nominated" targclass="clubbies-expand" tag="h8"]
A club stalwart can be taken for granted until they are no longer there. This was sadly realised when Perth City club stalwart, Matthew Glucina, lost his battle with Cancer at the young age of 28. To his many friends and team mates, Matthew, adoringly known as "Gluey", was one in a million – an honest, respectful, caring and sincere member of our club and community. Gluey was the boy who never asked what do I get, but always, what can I do? He was a leader and an inspiration to all that had the privilege of meeting him. He had been club captain for many years, he ran swim clinics for younger athletes, he held positions on committees, and applied his legal training to a club merger and new constitution two years ago. He was also the voice of the swimmers within the club and he published comical and hugely popular newsletters about his teammates and all things swimming. On tour, he drew on his experience as a senior athlete to provide motivation and confidence to the younger swimmers in the squad, and he would always be in the stands as 'head cheer-leader'! He also didn't mind the sound of his own voice taking on the role of bingo caller at fundraisers and Chief Announcer at the City of Perth Classic swim meet each year. Swimmer, lawyer, raconteur and best mate…. It is with great honour that we posthumously nominate Gluey for this award.
Nominated by Hamish Rose (Best Friend)
[/expand]
Best Stalwart: Joanne Hawkins
Surf Lifesaving, Tacking Point
[expand title="Read Why This Stalwart Is Nominated" targclass="clubbies-expand" tag="h8"]
Joanne joined the Surf Lifesaving movement after seeing how much her son enjoyed nippers when he joined in Under 7's in 2005. Joanne has been a great asset to Surf Life Saving these past 10 years and has spent countless voluntary hours this season volunteering at a Branch and Club level, including as the Director of Administration within our the Mid North Coast (MNC) Branch, Junior and Youth Development Program Coordinator for our their Member Services Team; and also as the Competition Secretary within Tacking Point Surf Life Saving (SLSC). Now in her fourth season as SLS Surf Life Saving (SLS) MNC director of Administration and sixth year assisting SLS MNC Member Services as the Junior and Youth Development Program coordinator, Joanne continues to be very enthusiastic and professional in her role. Numerous hours are spent weekly managing all the administrative business of the Branch. This is a voluntary position with no paid administrative assistance. Communication is a priority and Joanne liaises well with the Executive and delegates from the eight clubs within the Branch. Joanne has also represented the Branch at Surf Life Saving New South Wales (SLSNSW) conferences, carnivals and club functions, and is a patrolling member of Tacking Point SLSC, always presenting in full uniform, wearing the red and yellow with pride. On top of her administrative duties for SLSMNC Branch and Tacking Point SLSC, Joanne is a patrolling member at Tacking Point SLSC with 53.75 hours patrolled this season and 100% patrol attendance, which was awarded at the Tacking Point SLSC awards night. She is a member of the Tacking Point March Past team who this year won a silver medal at the Surf Life Saving NSW Country Championships. Joanne was awarded Surf Life Saving Mid North Coast SLS MNC Administrator of the Year 2012, 2013 and again this season 2015, and went on to win the State title for the 2014/15 season.
Nominated by Alex Mecham
[/expand]
Best Stalwart: Jules Kirk
Australian National University Sailing Club
[expand title="Read Why This Stalwart Is Nominated" targclass="clubbies-expand" tag="h8"]
Jules Kirk deserves to be the Clubbie of the Year because he demonstrates the good Samaritan work ethic no longer seen in our generation anymore. In a university club environment, most members expect the work to be done for them, as their parents did previously, however Jules has taken it upon himself to pour time and effort into the ANU Sailing Club in order to make the logistics of sailing easy. Without Jules in our club, we would struggle to run events, manage finances and have as much fun as we do. He takes on the hard work in order to make it easy for others to simply have fun and sail. This is no small task whilst simultaneously working to survive through university and attempting to gain entrance into some of Australia's most prestigious medical schools. There is no question of the contribution Jules makes to our small club: sailing in Canberra is a hard task. However, having Jules as a Stalwart of the club makes this challenge seem easy. It would give the club and its member's great pride in seeing Jules recognised for the vital contribution to keeping grassroots university sport alive.
Nominated by Anton Sasson (friend)
[/expand]
Best Stalwart: Brian Blakeway
Surfers Paradise Rugby Union Club
[expand title="Read Why This Stalwart Is Nominated" targclass="clubbies-expand" tag="h8"]
Brian selfishly gives up his time to set up fields for our juniors, organise gear, strap & provide sideline medic services for not only our members but also all visiting players & teams. His passion for player safety & always providing opportunity & inclusion for everyone who wishes to play is truly inspirational.
Nominated by Justin Huntingdon (friend)
[/expand]