Third issue of the season out NOW, with July 2013 pics and stories!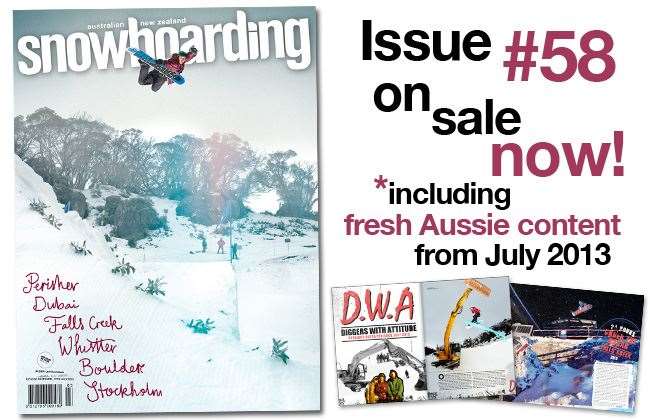 Our Third mag of the winter, Issue #58, is on sale now so make sure you get to the newsagents while stocks last!
Jed Davidson scored the cover, shot by Alex Roberts, during our early season shoot at Perisher in July. Jed, Jye Kearney, Troy Sturrock and Joel Cantle braved the weather to hit some unique features built by the legends in the park crew, headed up by Dougie Graham and Charles Beckinsale. Check the story on page 30!
We have a whole bunch of stories for you this issue, check the previews below, and also see behind the scenes at the Perisher shoot in the new Oi Mate episode. We've also got check-outs with Josh Vagne, Joel Cantle and Christy Prior, a catch up with local filmer boss Mitch Ayers, a banging gallery from around the globe, and giveaways Capita, Union, 686, Pow and Ashbury!
Grab your copy NOW and get yer shred on!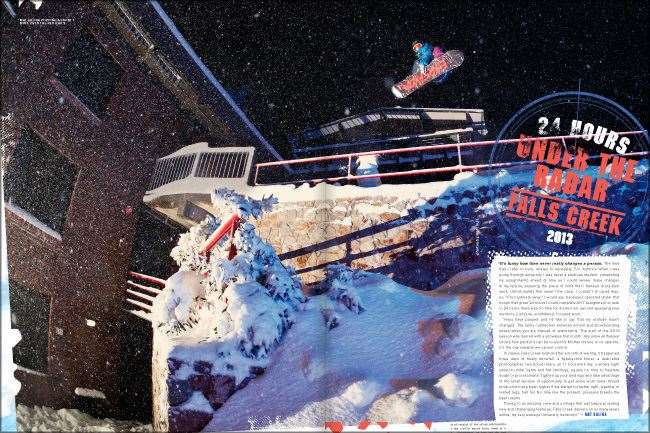 Mat Galina and Greg Murray get busy on a Falls Creek night mission. Photos by Matt Hull
Jye Kearney, Jed Davidson, Troy Sturrock and Joel Cantle get after it at Perisher. Photos by Alex Roberts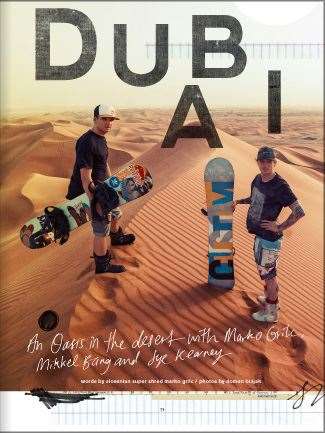 Jye Kearney meets up with Marko Grilc and Mikkel Bang in Dubai. Photos by Domen Bizjak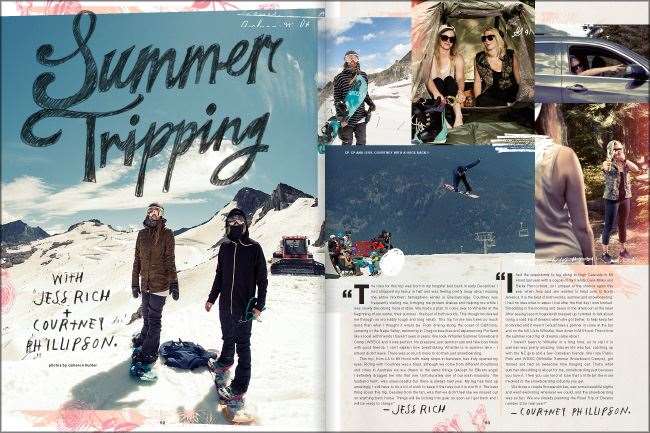 Jess Rich and Courtney Philipson head to the summer camp at Mt Hood. Photos by Cameron Hunter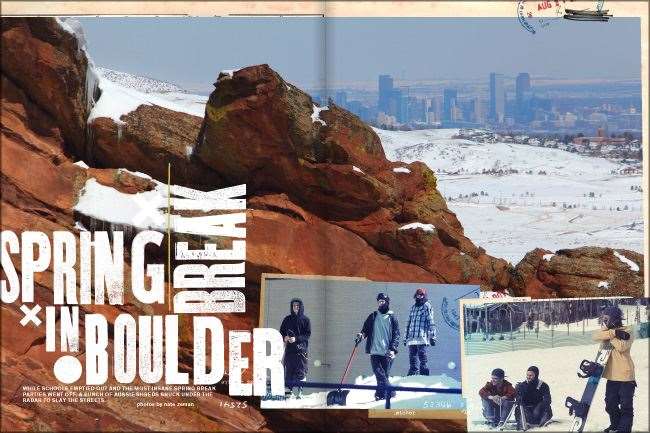 Shaun Belmore, Iver Lynne, Tim Laidlaw and Billy Hayman hit Boulder, Colorado for Spring Break. Photos by Nate Zeman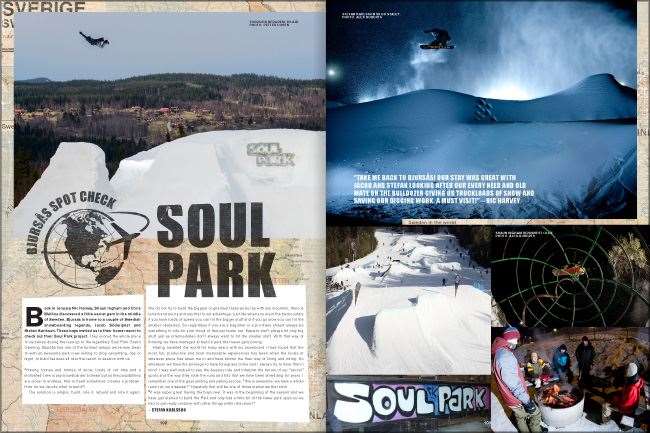 Nic Harvery and Shaun Ingham check out the Soul Park in Bjursås, Sweden. Photos by Alex Roberts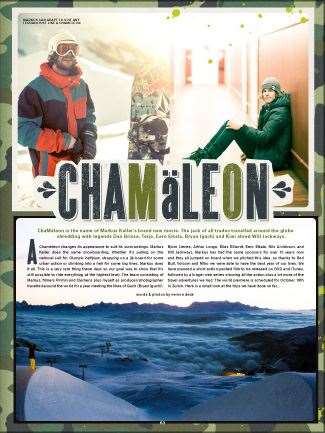 We follow Swiss ripper Markus Keller and co' around the world shooting his new Chamäleon project. Photos by Vernon Deck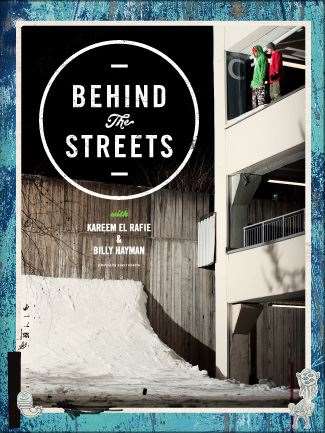 Billy Hayman slays the streets of Stockholm with local legend Kareem El Rafie and Leo Crawford. Photos by Alex Roberts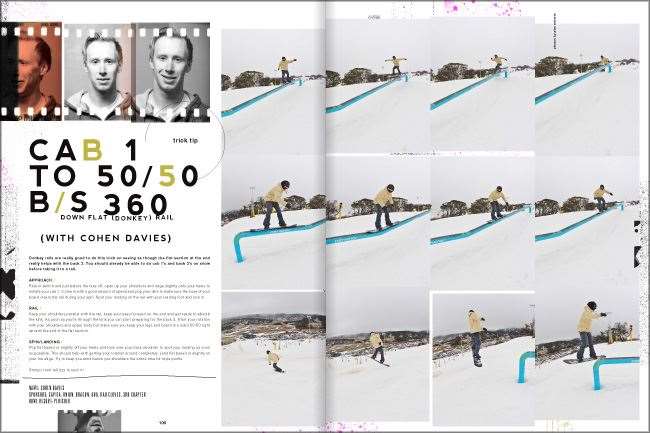 Trick-tips with Cohen Davies at Perisher. Photos by Alex Roberts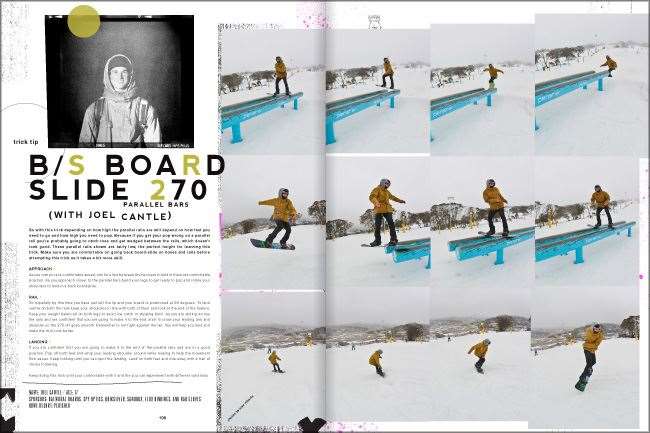 Trick-tips with Joel Cantle at Perisher. Photos by Alex Roberts
OI MATE! - EP 202: THE SWING OF THINGS from Boardworld on Vimeo.
ANZ Snowboarding