Four-time Premiership-winning coach Kevin Sheedy says James Hird should not have been coaching following his recent overdose in the wake of the Essendon's damaging supplements saga.
Sheedy mentored Hird for several years at the Bombers before the Brownlow Medallist took up coaching at Essendon.
Sheedy said he approached the AFL a decade ago about having provisions in place in regards to minimum requirements for coaches.
"We have a really good person in James Hird who's not well. He should never have been allowed to coach, like (Michael) Voss and Tim Watson," Sheedy said on SEN Mornings.
"We put to the AFL ten years ago – particularly when we started the Coaches' Association – that no coach should coach in the AFL unless they'd done their coaching courses and had experience.
"Really when you look back, it's probably come to bite the game on the bum, hasn't it?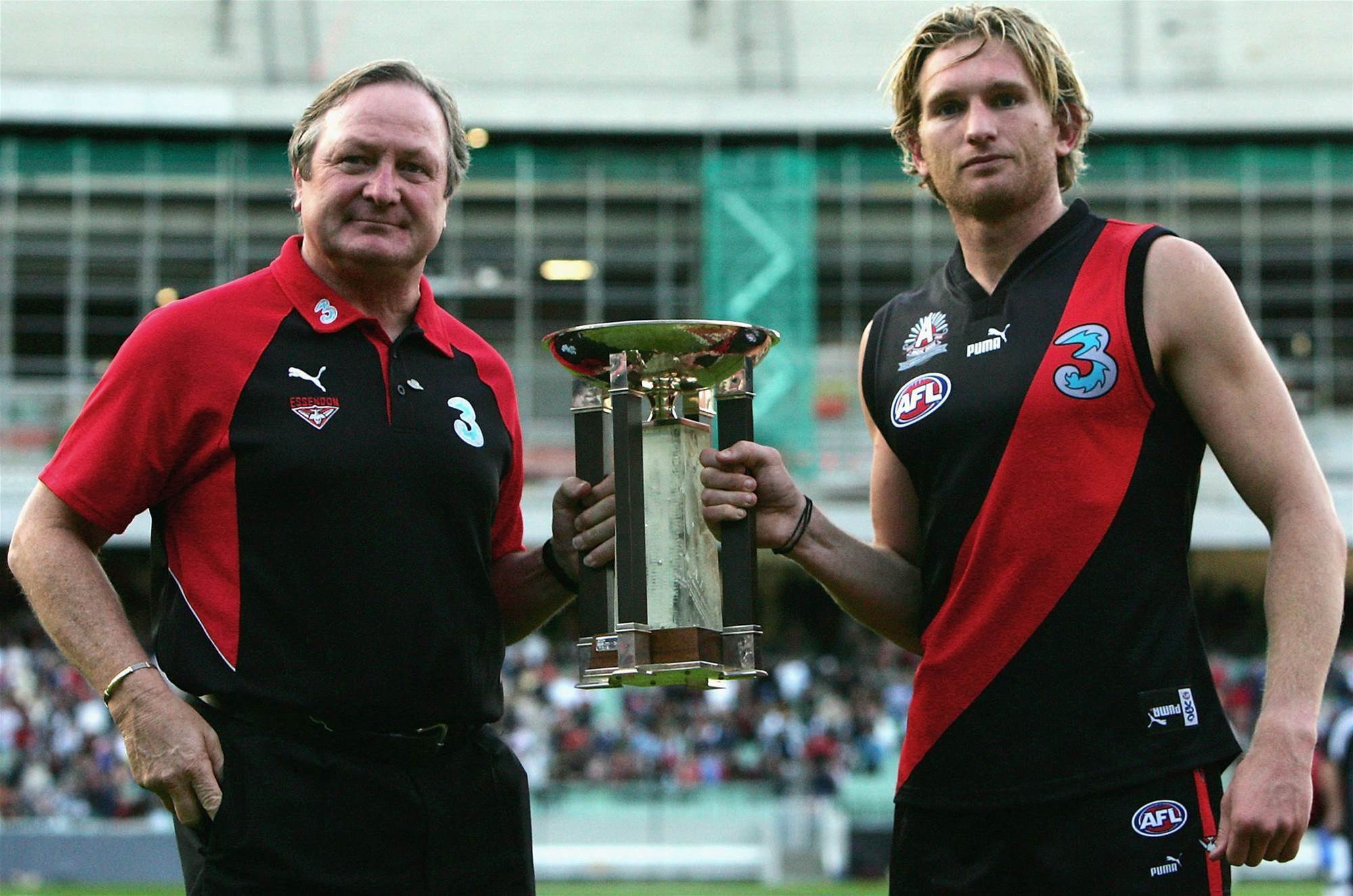 "You wouldn't get in the plane if the pilot's done no training, would you? You wouldn't go in for an operation if the doctor or surgeon's never actually done any training. Here we are, expecting (success) because they're superstar players."
Sheedy was critical of the backlash Hird copped as a result of the supplements scandal as his former player continues his recovery after being rushed to hospital via ambulance earlier this month.  
"I think everybody likes to be able to knock off a "tall poppy". There's one of Australia's problems I think… in many ways (we've) started to whinge a little bit as a country," Sheedy said.
Sheedy said he believed Hird played no part in the Bombers' supplements controversy.  
"James Hird is not a bad person. He's a very, very good man," he said.
"I know the type of guy he is… there's no way known he'd want to sit down there and tell his coaches 'we're going to break the laws of the AFL and we're basically going to have a supplement program that's (performance) enhancing and it's going to go over the top of the white line of the rules of ASADA and WADA.'
"He's not that sort of person. There's no way known anybody will ever convince me of that…I've been watching him for a long time."