CAMS the sport's custodian since 1953.
CAMS supports The Clubbies – Inside Sport's grassroots sports awards.
CLICK HERE to nominate a local sports star, volunteer or club. You'll be putting them – and you – in the running for fantastic prizes!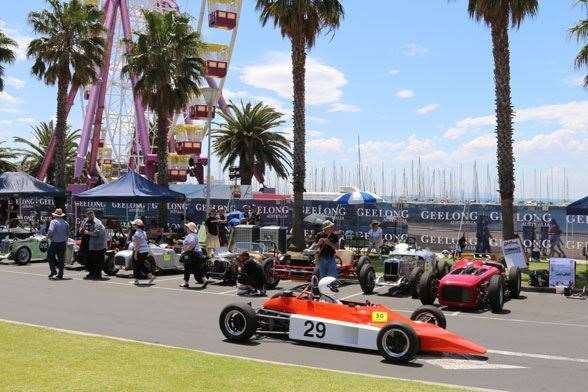 MOTOR SPORT: A SNAPSHOT
Most of us understand the benefits of sport to this nation's health and well-being. But what is the economic benefit? The Confederation of Australian Motor Sport recently commissioned an independent report to find out.
CAMS has always known that motor sport is a significant generator of economic activity, of stimulus to the economy, and as an employer and creator of jobs. But this report, by the respected economic consultants Ernst and Young, certainly substantiated that view. Their analysis found that in 2013 Australian motor sport generated $2.7 billion in direct industry output, $1.2 billion in direct value add, and 16,181 direct jobs.
Motor sport events generated 30 percent of the motor sport industry's output, namely $0.8 billion in direct industry output, $0.4 billion in value added, and 4888 jobs.
These are astonishing numbers, and a reminder of how deeply embedded motor sport is in Australian culture. It is the fourth-most watched sport in Australia in terms of spectator attendance, behind Australian rules football, horse racing and rugby league. Major events like the Formula 1 Australian Grand Prix, WRC Rally Australia and the V8 Supercars Championship make this the case. CAMS has more than 22,000 licenced competitors operating out of 501 CAMS-affiliated clubs.
The Confederation of Australian Motor Sport Limited (CAMS) has been the custodian of motor sport in Australia since 1953. It is the National Sporting Authority (ASN) for motor sport in Australia, and is delegated this responsibility by the Federation Internationale de'l Automobile (FIA).
The FIA aims to ensure that motor sport is conducted in accordance with the highest standards of safety, fairness and social responsibility. CAMS, together with in excess of 120 other ASNs in over 100 nations, are committed to carrying out the mission of the FIA.
For more information or to find a club near you, go to www.cams.com.au