Jesse Kennedy and Ben Randall keen for their pre season shred fix after a few early snow storms rolled through.
Anyone keen for the season to officially start? Jesse Kennedy and Ben Randall certainly are! They took the 5 hour drive at 3am after getting the news that a few early snow storms had rolled across our ranges to get down for their pre season fix.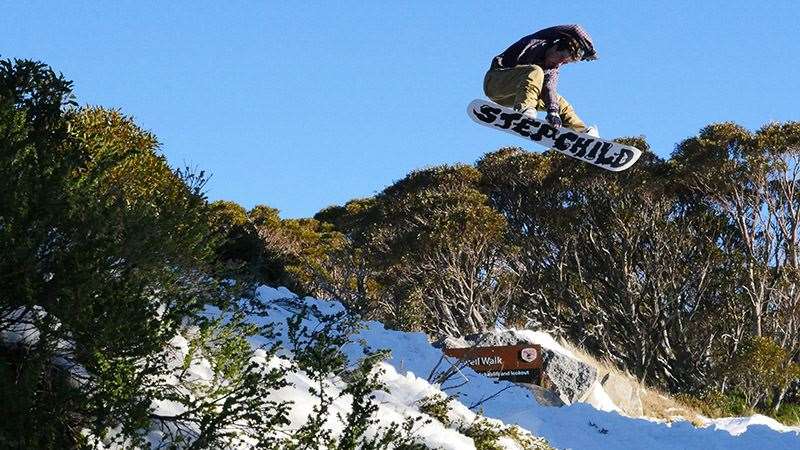 As soon as the word "snowboarding" got dropped the boys had work off and the cars packed ready to go. Driving the yellow lined roads while the sun rose, seeing not much more then a couple of Kangaroos, the occasional Wombat and a few snow capped peaks set a very excitable mood for the day. First stop Guthega with the optimistic idea of enough snow being that far down. They quickly found out that wasn't the case so they went to Charlottes Pass via a cross country short cut through Blue Cow ending at Smiggin Holes.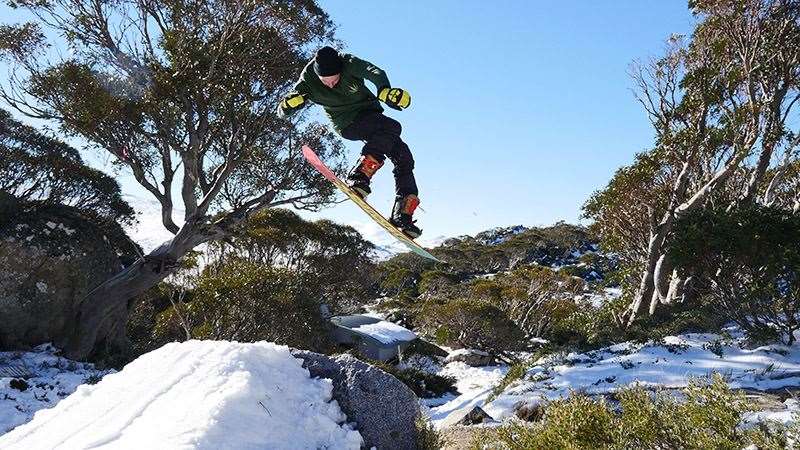 Up at Charlottes there wasn't much snow around which limited their options. They did eventually find a conveniently shaped rock that had a National Parks sign clinging to the front with a little banked section further down to transfer to. The shovels came out and so did the sun, making the run-in not only slow but in some parts completely non existent. Constantly rebuilding so they could navigate their way through the dodgy narrow track milking every ounce of speed they could, definitely displayed their commitment to having a good day.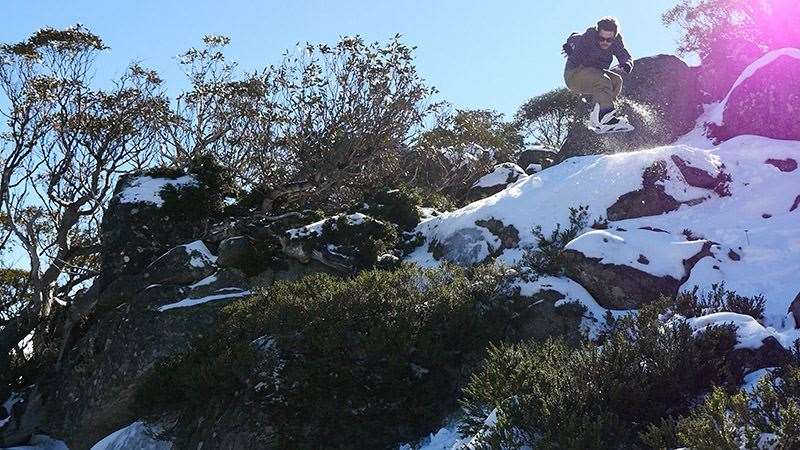 By lunch it was too wet and slow so it was time to chuck the boards in the car with the hope of finding something that required less speed. Speed wasn't an issue when they ended up doing tail blocks in the grass on a river bank, not what they were necessarily thinking but good for a giggle none the less. After freezing a few brain cells drinking from the river and the shadows creeping into the valleys, they went back to the sketchy run-in for a few last shots.
The day hadn't provided any game changing spectacles or big pow landings, but there was no doubt hidden in the smiles at the end of the day getting ready for the long drive home.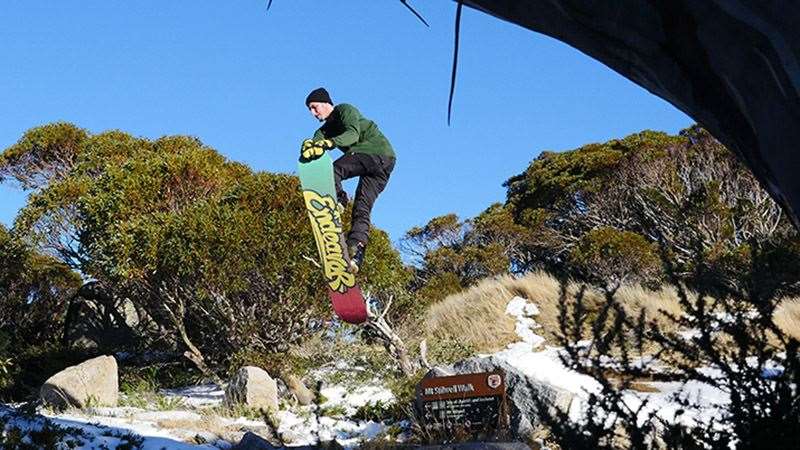 Words and photos by: Jakob Kennedy
ANZ Snowboarding