Australian Captain Cameron Smith has taken a swipe at Andrew Fifita after the prop turned his back on the Kangaroos to play for Tonga at this year's World Cup.
And he defected after being named in two squads prior before pulling out on the first day at camp.
Fifita had worked hard to get back in the national team after being omitted from last year's Four Nations team following his public support for convicted one punch killer Kieran Loveridge.
And Smith couldn't resist a cheeky dig on Monday when quizzed on how he viewed Fifita's decision to represent Tonga.
"World Cup year, it's almost like a year off where you can pick where you want to play ... I was a little bit shocked, but at the end of the day it's up to the individual," Smith told AAP.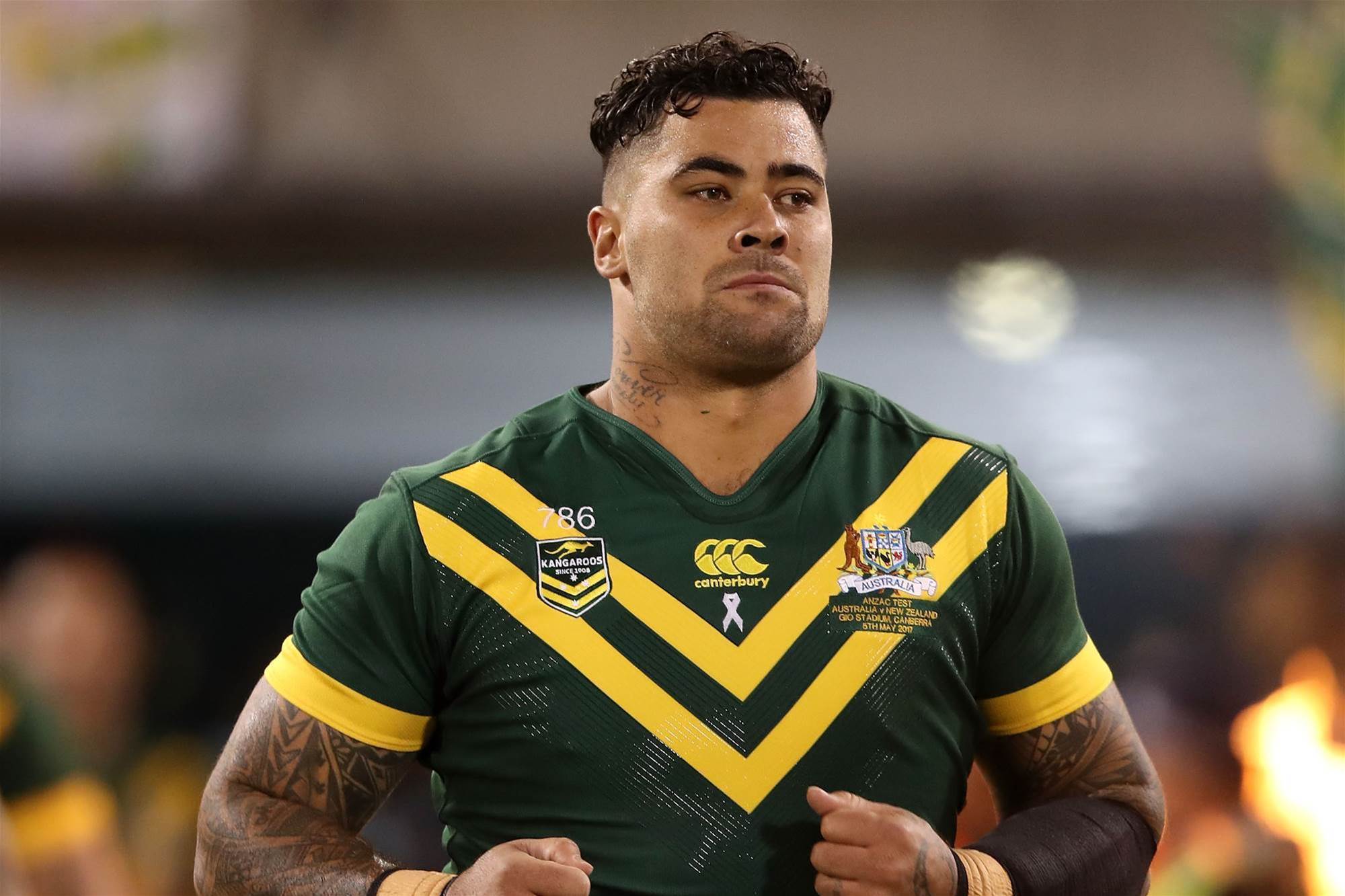 Teammate Cooper Cronk was more scathing of Fifita's late withdrawal.
"I've got one thought on it and I've got the thought that I probably should say. I reckon it's disappointing, I reckon it's poor," Cronk told the Big Sports Breakfast on Sky Sports Radio on Friday.
"Don't let yourself go through the team announcement and then call Mal Meninga, who stood up publicly for Andrew over a period of time over a few indiscretions, an hour before the team assembles."