Entertainment extravaganza planned for April 16-17.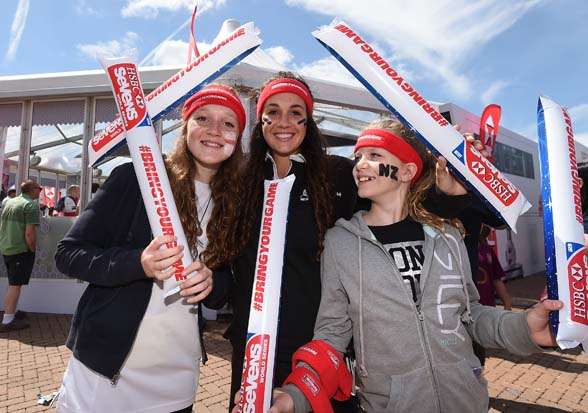 Expect world-class rugby and much more! That's the promise organisers of the HSBC World Rugby Singapore Sevens have for every single spectator, be they a local resident or a visitor, as revealed through the "Rock Ruck and Rumble" themed marketing campaign's latest phase.
Spectators can look forward to an integrated experience in and around the Singapore National Stadium on the weekend of 16 and 17 April 2016, while all of Singapore can expect to "Rock Ruck and Rumble" to the year's biggest rugby celebration.
During the tournament, spectators can rock and sing-along to in-stadium music all day. With crucial HSBC World Rugby Sevens Series points up for grabs, the world's top 16 Sevens teams will deliver two days of bone-crunching rucks and scintillating tries. Rugby fans can also rumble at the Activity Zones in and around the Stadium and the Fun Zone outside Kallang Wave Mall.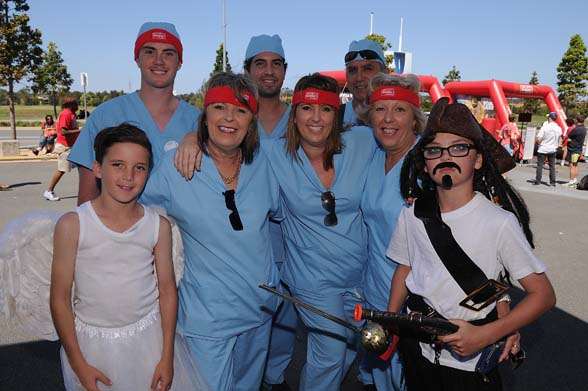 At the Fun Zone, youths and kids can have a chance to be a "Rugby Superhero" through a series of rugby challenges, while everyone can look forward to meet and greet sessions with global rugby stars, fun games and sponsors giveaways. Former rugby players can impress their significant others by trying their hand at the "Skills Challenge Zone". Rugby-loving parents will have the option of enjoying some Sevens action by dropping their kids off at the "Kids Zone" (opened from 11am to 8pm) where the little ones will be thoroughly engaged through a whole host of games and activities.
"Why the theme 'Rock Ruck and Rumble'? The answer is simple - the HSBC World Rugby Singapore Sevens offers more than just rugby," explaines Sam Chan, general manager of Rugby Singapore. "In 7s rugby events, its traditional for fans to dress up in costumes. 'Rock' means spectators can sing, dance and party to great music and entertainment inside the stadium. 'Ruck' stands for the world-class rugby from the top 16 teams in the world and let's not forget the inaugural SEA 7s and the first-ever Schools 7s finals. 'Rumble' translates to great food and beer, and of course, wholesome fun for the entire family in the form of a carnival around the Sports Hub. It's a truly integrated experience. There's something for everyone."
"My husband and I are excited to catch the HSBC World Rugby Singapore Sevens. We attended the Sevens twice in London but this time it will be different as we plan to bring our older child to the event," says Debbie Wong, a working mother of two. "The kids drop off zone is an important feature because when our child gets restless, we have the opportunity to have her taken care of and fully entertained, while we continue to catch the games. The S$2 tickets for children who are 12 years old make things affordable. Next year we plan to bring both our kids to the Sevens."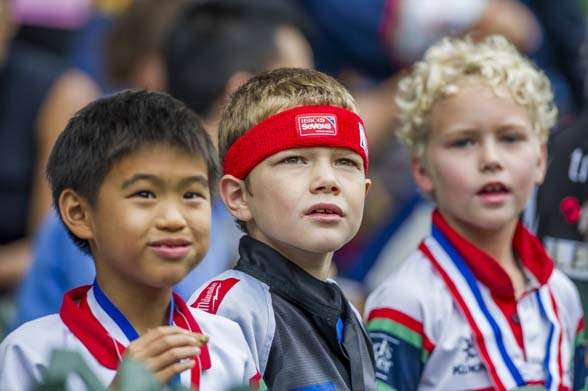 The integrated experience extends beyond the Sports Hub to areas across the island nation, allowing overseas visitors to experience Singapore and for more locals to experience rugby fever.
"We have worked with stakeholders to ensure that all rugby fans can rock, ruck rumble at the Singapore Sports Hub and also in other parts of Singapore," added Chan. "The HSBC World Rugby Singapore Sevens is not just for rugby fans; it's for families and the corporate community. It is really for everyone living in Singapore and for all overseas fans and visitors."
The tournament's official hotel, Pan Pacific, recently announced that Sevens ticket holders can enjoy special discounts for beverages at its Atrium lounge, while official car, Volvo, is running a "Guess the number of rugby balls inside the Volvo XC60" contest at its roadshows across the island, resulting in the winner scoring a weekend staycation at the tournament's Official Hotel.
Tickets to the HSBC World Rugby Singapore Sevens range from SGD 50 to SGD 150. Further information and online ticket sales are available at www.singapore7s.sg