Unknown art needs a bit of a kink in the elbow to perform it.
Off-spinners have long been looking for a variation that spins the other way, so when it first was bowled by Saqlain Mushtaq the world watched and took notice. The doosra, as it came to be known, is still an unknown art for many, and not really accepted by most of the cricketing community, largely because the doosra (which translates as the "other one") needs a bit of a kink in the elbow to perform it. Some say they have very flexible wrists or elbows (Saqlain told me he has a double-jointed wrist), but most will be pushing the 15 degrees of flexion allowed by the laws of the game.
But there are other (legal) ways to get the ball to spin the other way for an off-spinner. This month I will explain the doosra, and next issue, I will present two other ways to bowl a ball that spins the opposite way to your stock off-spinner.
First of all, here is a sequence of photos of a stock off-spinner, this time from the front, just so you can reference them against the variations:
THE DOOSRA
TIP: The doosra is definitely worth going to the nets and trying out. Remember, it doesn't need to be completely hidden. The batsman still needs to play it even if he/she has picked it. So go and experiment, have fun and maybe you could invent another variation that you can put your name to!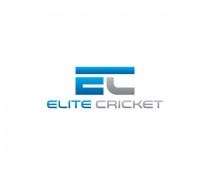 Our "How To" section is written by the best in the business, Elite Cricket. The Head Coach and Director of Elite is none other than former Australian off-spinner Jason Krejza, who also took this month's instructional snaps. Jason applies his vast experience working with the world's best players and coaches to his own coaching. Jason had a history-making Test debut when his 12 wickets for the match against India in 2010 included eight wickets in the first innings.
Elite Cricket was started 14 years ago by former first-class cricketer and Australia A representative, wicketkeeper-batsman Mark Atkinson. Since then, Elite's innovative coaching methods have been designed to accelerate skill development, increase understanding and promote the fun of cricket. With this vision in mind, they provide individual coaching, school programs, junior coaching and specialist coaching at all levels, for males and females of all ages.
Elite's service is so good that even former Australian captain, the legendary Mark Taylor, sent his kids along for tuition!
If you want to experience, or afford your kids, the sort of coaching that all of Australia's best cricketers have experienced, give Jason a call on 0422 787 727, or visit www.elitecricket.com.au.