Two outstanding batsmen come together to captain their sides as the four Test series between India and Australia gets underway in Pune today.
Virat Kohli has had a record breaking start to his captaincy.  Since taking over the reins from MS Dhoni in 2014, he has led the Indian team in 23 Tests with 15 of them ending in victory and only two defeats.  Those came in his first four Tests as captain and the 19 undefeated Tests since then is the longest streak by an Indian captain.
His batting, which has always impressed, has gone to another level since he took charge of the team.  A double-century in each of his last four series, something that has not been achieved before in Tests, is testament to this.
He recognised his opposite number, Steve Smith, had also raised his performances since taking over the reins for Australia.  Smith now averages over 60 in the 50 Tests that he's played and nearly 75 while in charge.  Like Ricky Ponting, Smith has recognised the expectation, at least in his own mind, to lead from the front. 
"I've seen him in the academy and he was never a perfect batsman and so it's a remarkable achievement for him," Kohli said.
"He's taken to captaincy beautifully and he's been performing consistently.  The extra responsibility has urged him to focus a bit more in certain situations and that shows in his performances."
Both captains are viewing the series and their roles in different ways.  Kohli was concentrating on the bigger picture, keeping the attitude of his players right and their confidence high following their recent run of form.
"We come into the series much more confident and much more sure about what, as a squad, what we want to do," Kohli said. "With our preparations we are very sure of how we want to go about this game and the series. So, that's our strength, the fact we haven't focused on the opposition too much.  We are aware of their skills both positive and negative ones".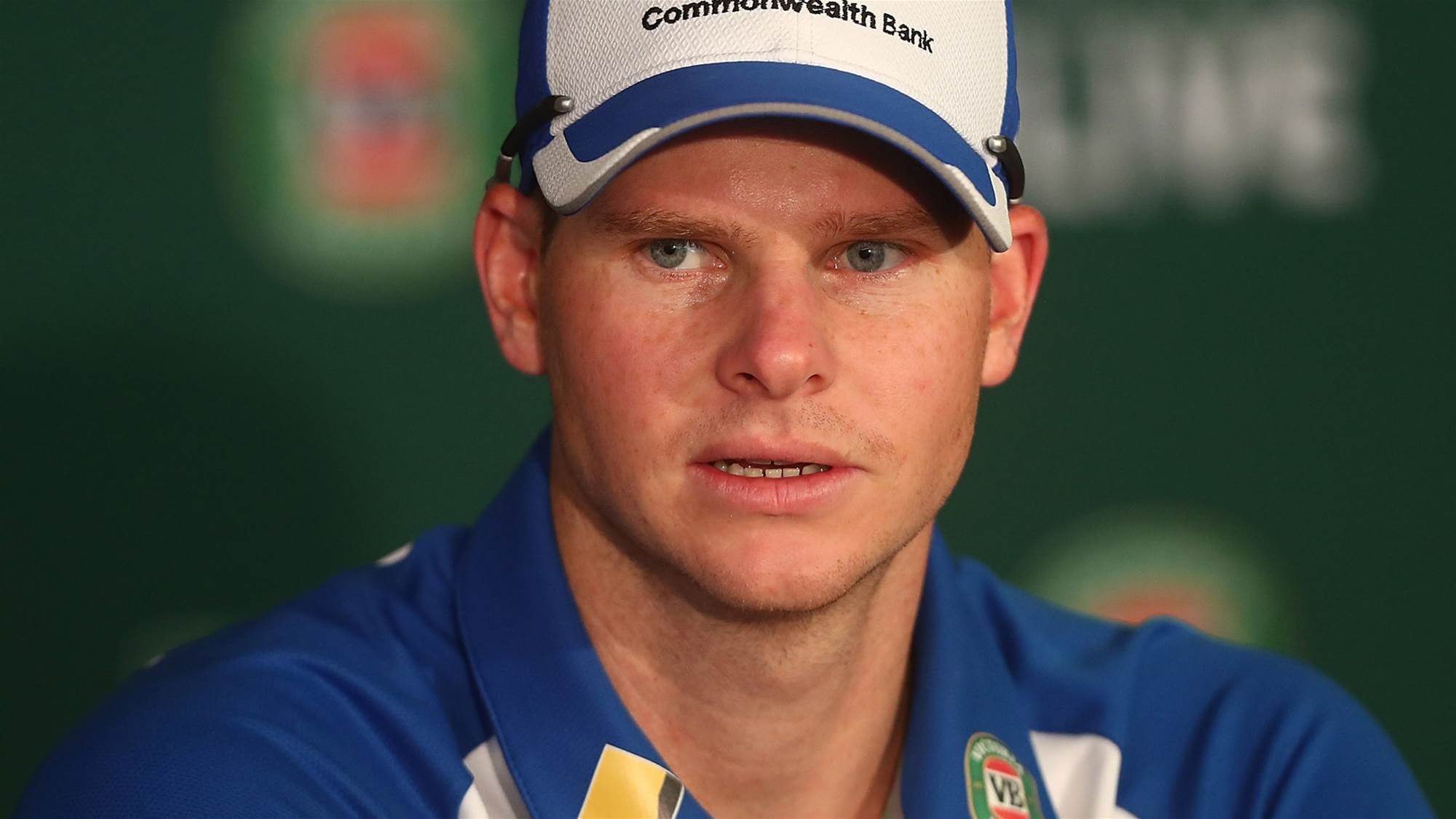 Australia arrives in India on the back of a four Test winning streak with a young team, some of whom have only tasted victory.  Smith was looking to use the same methods making sure success was being achieved in all  aspects of the game while also leaning on his experience as captain in the recent 3-0 loss in Sri Lanka.
"As a captain I've learned a bit about how to go about things in the sub-continent," he said. "Playing in these conditions there are different tempos of the game that go on.  There are times when you need to attack and times to defend and for me, as captain, it's about identifying these periods quickly and not letting the game get away too much before you start to defend or not attacking quick enough.  It's about trying to come up with the right plan at the right time.  If we do the processes well for long periods of time and win key moments then hopefully we can have some success on this tour."
Kohli was quite circumspect about the results that a captain is able to achieve, understanding sometimes performances and results can be out of the hands of the person in charge.
"Captaincy will only be as good as how your team performs and how consistent the players are," he said. "If we are not playing to our potential as players there's not much I can do as captain". 
This, of course, doesn't mean that, should his side be struggling he wouldn't still be trying to get the best out of his team.  He is recognising that if key players are not producing the goods then there is only so much a captain can do.
Smith knows this well from the early days of last summer as South Africa was putting his team to the sword.  Some players were clearly not performing in the way they had in the past and when the series was lost, five players' places in the side went the same way.
It would seem, going into the series, Smith may be the captain under more pressure.  He is well aware of some of the remarks being made.
"I guess we are the underdog in this series," he said. "You hear comments like Harbhajan (Singh) said they expected us to lose 4-0.  That's not how we feel.  We want to compete here against India."
Smith may well feel pressure as a leader during the series with Kohli noting that "If the team doesn't do well the captaincy bit seems out of control.  That's a very natural process."
Having said that, Smith has probably got some wriggle room leading such a young, inexperienced side much of the Australian public has given little hope of producing a positive result.  
"For us it's about not worrying too much about the result over here, it's about worrying about the processes and making sure that individually we have the game plans in place to give ourselves the best chance to succeed".
Should the series be as one-sided as many fear, Smith likely need not worry.
"I'd like to stay in my job for as long as I can," Smith said. 
Inside Cricket