Former Tigers coach Jason Taylor has blasted off-contract stars James Tedesco and Aaron Woods for "disrespecting" the club by not "signing on the dotted line".
The pair are believed to be weighing up offers from the Roosters and Bulldogs respectively with half Mitchell Moses requesting an immediate release to join the Eels after the club took his $3 million deal off the table.
The club denied his request and Moses will remain at Wests for 2017.
Fellow so-called 'Big Four' member Luke Brooks yesterday re-signed with the club on a $1.1 million deal that will keep him at the club until the end of 2019.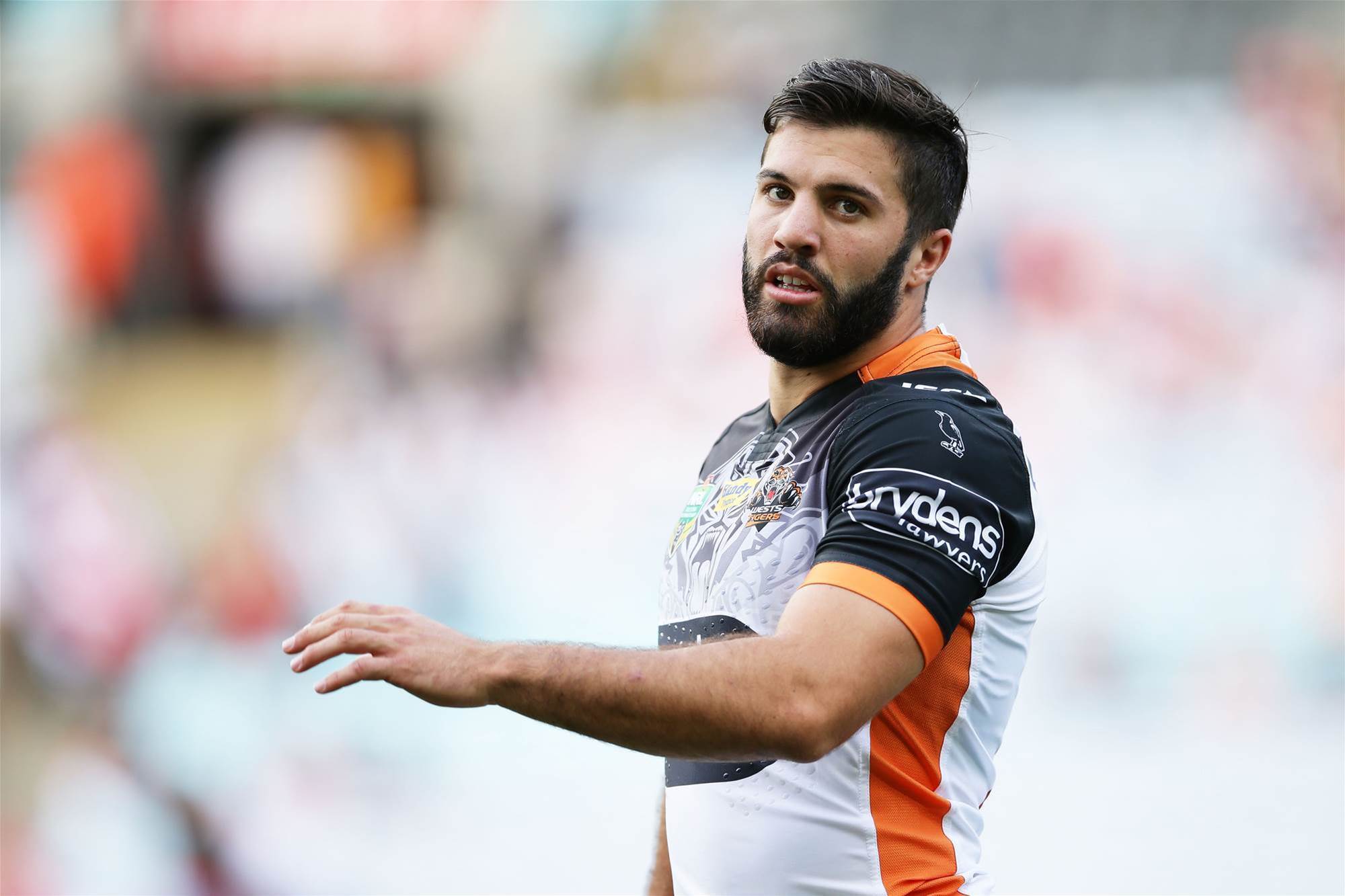 But Taylor, who was sensationally sacked following Round 3, took aim at Tedesco and Woods.
"James Tedesco and Aaron Woods should sign on the dotted line and they should get on with leading this club. They've been given that opportunity. Ivan Cleary's a good coach so they should start working hard and they should be leading that team into the semi-finals," Taylor told Fox League.
"I think that the four players needed to repay the respect that the club had given them to allow themselves to get to the point where they're going to be earning top dollar in the game. They should be stepping up on the back of the opportunity that they've been given to develop themselves.
"I was disappointed to hear some of those players say that they want to play in a club that's going to play in semi-final footy.
"I think the Wests Tigers have said 'you guys are the ones we believe can take us to semi-final footy — let's get your head down and your bum up, let's work hard and you guys lead us into the semi-finals'.
"I believe those four players should sign those contracts and get on with playing well and the Wests Tigers are good enough to make the semi-finals, but that's not how it's going to come down.
"There weren't any indications of those guys thinking of leaving. It was just procrastination … and this is the second year of it.
"That would be enormously disappointing and I think it would be really disrespectful for those two players to leave the club."