The battle for world sportscar supremacy between Porsche and Toyota begins this weekend as Toyota goes to Silverstone with a revised driver lineup and Porsche gambles on a low downforce aerodynamic package.
Both manufacturers will field revised versions of their 2016 cars in the season-opening Six Hours of Silverstone.
Amid some 35,000km of pre-season testing, Toyota has made major changes to the hybrid powertrain, various mechanical areas and the aerodynamic package of its TS050 2.4-litre V6 turbo hybrid LMP1 car.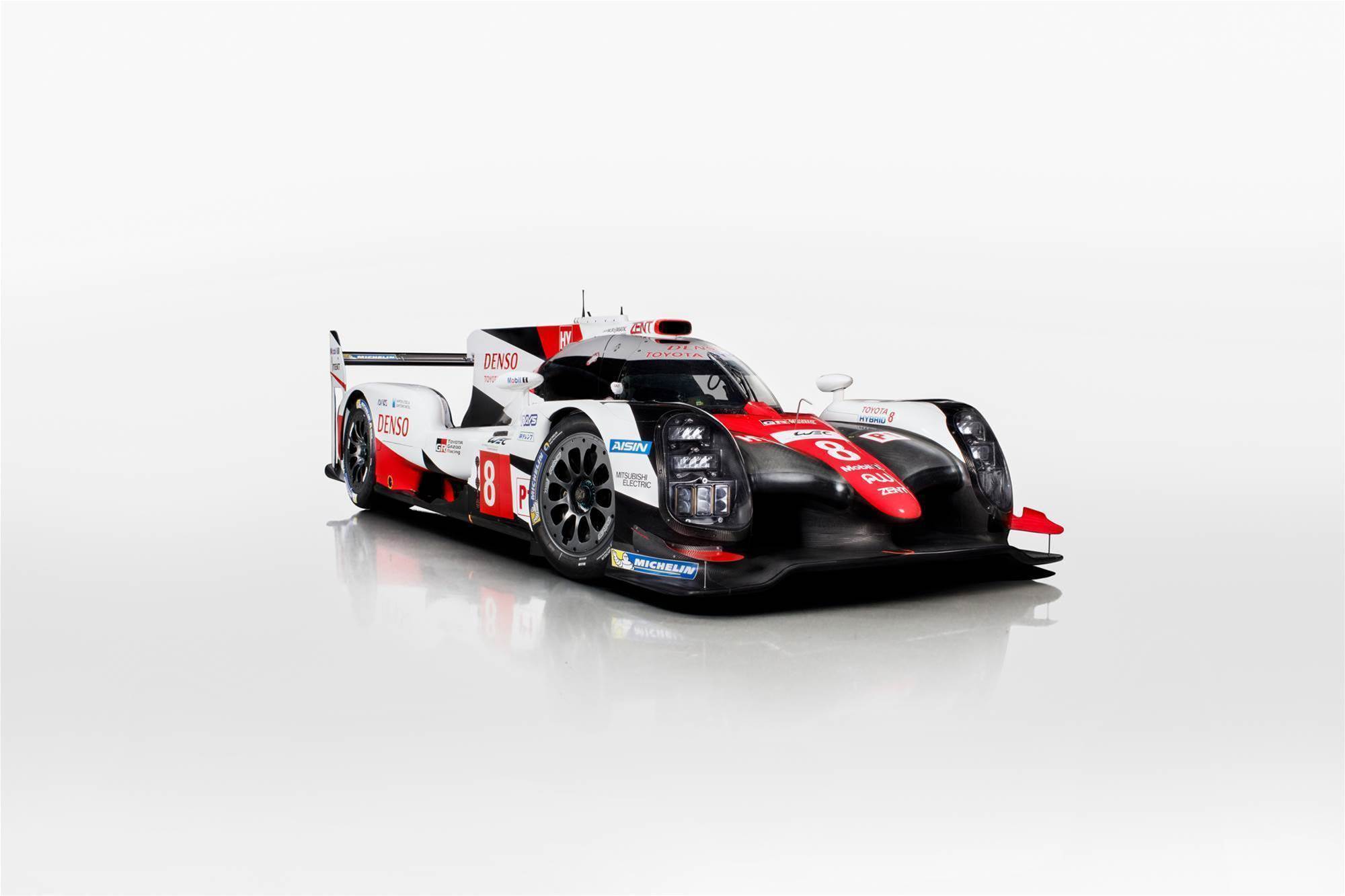 Toyota's revised TS050 LMP1 contender.
Anthony Davidson will share one of the Toyotas with fellow former F1 drivers Sébastien Buemi and Kazuki Nakajima. Davidson and Buemi won the drivers' title together in 2014.

The other TS050 will be crewed by three-time world touring car champion José María López, Mike Conway and former Japanese F1 star Kamui Kobayashi.

"It's a great circuit to drive which really highlights the performance of modern LMP1 cars," Davidson said, "especially in the fast, flowing corners where you take advantage of the downforce."

Downforce may prove the key at Silverstone, because Porsche has opted to run its upgraded 919 Hybrid in a low-downforce configuration more suited to the Le Mans circuit than Silverstone, whose fast corners favour a high-downforce setup.

Porsche LMP1 team principal Andreas Seidl said the decision was aimed at ensuring they were prepared for the classic Le Mans 24 Hour enduro in June. Porsche will run its 2.0-litre V4 turbo hybrid 919s in 'Le Mans' spec in all three opening rounds.

"This means low downforce for the benefit of low drag, and this unavoidably will be a disadvantage in Silverstone," Seidl explained. "After Le Mans in June we will arm the 919 with more downforce for the remaining championship rounds."

The rationale behind Porsche's decision to race with a self-imposed aerodynamic disadvantage has to do with a rule change reducing the number of different aerodynamic configurations factory LMP1 teams from three to two per season.

It means that Porsche will risk sacrificing some of the WEC rounds, and possibly the championship, in favour of a result in the Le Mans 24 Hour.

Toyota, meanwhile, will run the full season in high-downforce spec but at the Spa-Francorchamps round will run an additional third TS050 with Le Mans-spec aerodynamic trim.

Porsche has nominated German Timo Bernhard to share one of the 919 Hybrids with New Zealanders Earl Bamber and Brendon Hartley, while the sister car will be crewed by Swiss Neel Jani (with who Australian Mark Webber shared the world championship crown last year), German André Lotterer and Brit Nick Tandy.

The withdrawal last year of Audi sees the World Endurance Championship reconfigure for 2017 into a two-manufacturer contest between Porsche and Toyota.
Porsche 919 Hybrid in 'Le Mans' aero spec.