Sport doesn't get more Australian than this!
Campdrafting has its origins in the early days of the stockman, springing from rural Queensland during the early part of the twentieth century.
When drovers needed to select and separate individual cattle from a mob they would "cut out" the beast from the mob and send them into a separate holding area.
It was usually done when large mobs of cattle were mustered together and held by a team of horsemen on the open plain.
Over time, stockmen developed competitions.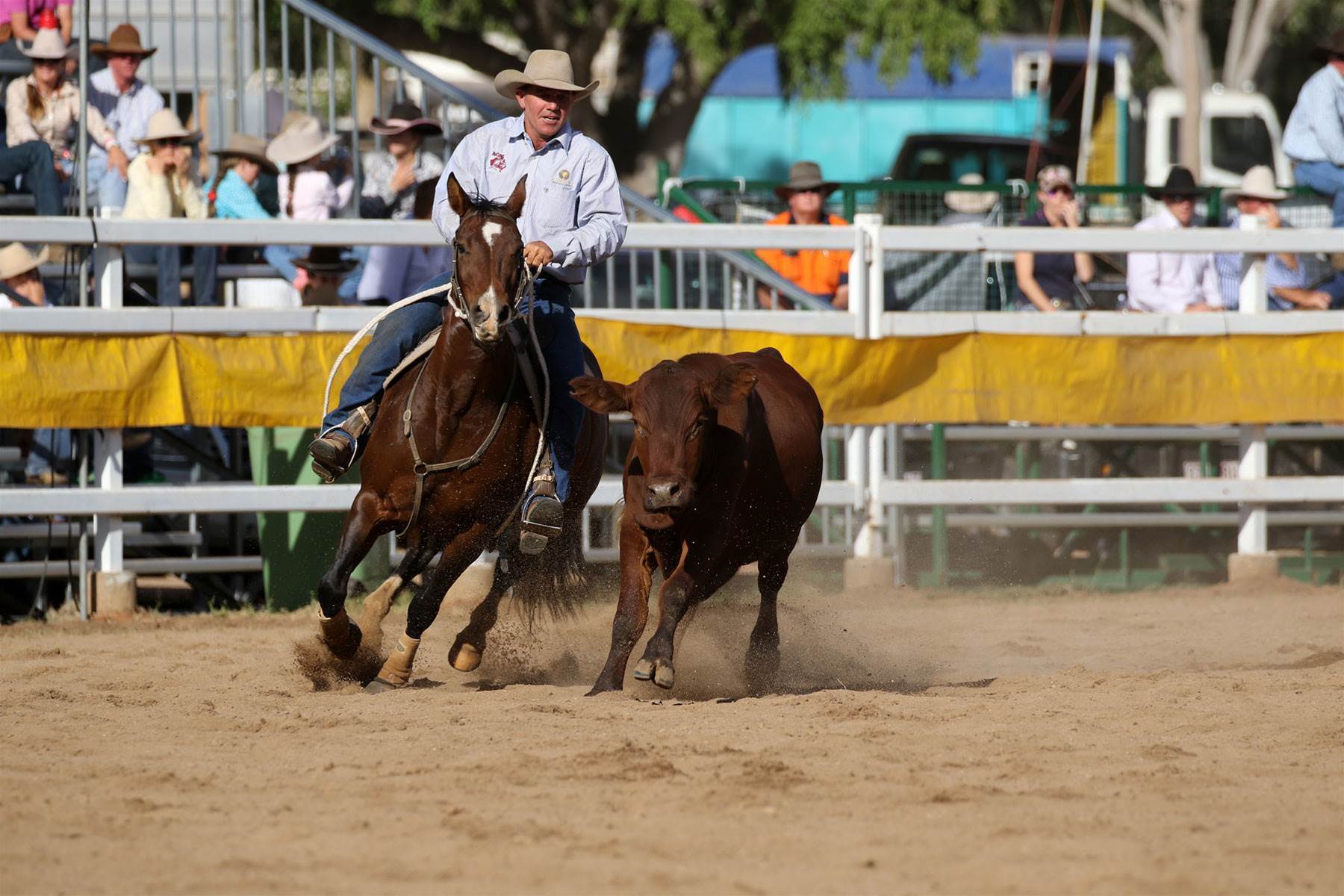 These days the Australian Campdraft Association governs 200 Committees nationwide with more than 9,400 members.
A sport of skill and insight, it requires an intuitive relationship between rider and horse.
Conducted in a set of yards attached to an arena, the competitor must "cut out" a beast from the yard or "camp", follow it out through the open gate into the arena where the animal is guided around a course of right and left hand turns before being steered back through a gate.
All of which happens in just a few short minutes.
A potential 100 points is up for grabs, with scores earned by horse and rider for cut out, horse work and course completion.
A good campdrafter is not just a fine rider, but has the skill to select a suitable beast from the mob that will run well. Winning horses are ranked among the finest stock horses in the country.