Addictive thrill for a different breed of sportsperson.
The Australian Parachute Federation supports The Clubbies – Inside Sport's grassroots sports awards.
CLICK HERE to nominate a local sports star, volunteer or club. You'll be putting them – and you – in the running for fantastic prizes!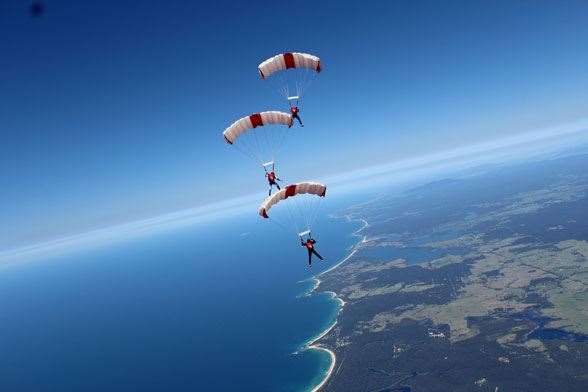 PARACHUTING: A SNAPSHOT
For some people, the idea of parachuting or skydiving is unthinkable, or maybe one of those "once in your life" experiences, if they dare! For a different breed of sportsperson, it's an addictive thrill that they have to do over and over – and then test themselves in a range of competitions held regularly here in Australia and overseas. They compete in artistic events, accuracy tests, formation jumps – all governed by the Australian Parachute Federation, who ensure that the strictest safety standards are applied at every level, from beginners to the pros.
Step into a parachute club culture and you will find a bunch of dedicated and "safety-first" experts keen to introduce YOU into their (literally!) rarefied world.
For more information, go to: www.apf.com.au