Eleven years ago Matt Young decided it was time to start playing cricket again after a long hiatus. But with the season already underway, there was only a spot for a team in the local Churches Association competition.
It was the 90s, The Simpsons were huge and it was a church comp – the name almost selected itself. So began the Ned Flanders XI and a commitment that took the team around the world.
Flanders, the resident Christian in the animated TV series, has an (almost overbearing) cheery and friendly nature, an attitude that underpinned the Brisbane-based cricket club. Young also had something else in mind, Flanders Fields, battlefields of World War I where the ANZACS displayed heroism and mateship.
Young said: "Cricket is such a phenomenal thing – the intense comradery and mateship that you learn from being a part of the game and a club, this is what we take to countries whose cricket culture is in its infancy.
The Flanders team has experienced success both locally and abroad.
Young has captained the team of 180 players over the past 21 summers to win 1​9 titles in the Churches competition.
Along the way there have been 20 one and two day tournaments in Brisbane,  as well as seven international tours, playing national teams from the Pacific  Islands, Asia, Europe, Africa, North and South America and most recently Ireland.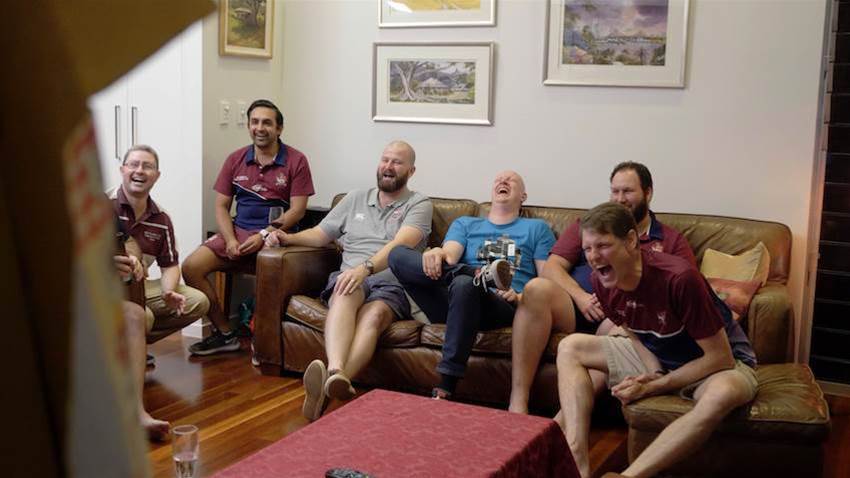 "As much as we've enjoyed playing cricket overseas and playing against some national teams, it's the coaching of the children and immersing ourselves in the local culture that really drives us," Young said.
"One day in Morocco we coached about 400 school kids in their national stadium before playing the national team under lights; it was one of the best days of my life.
"These kids absolutely loved the game and although cricket isn't mentioned anywhere near as much as soccer in Morocco, we introduced a sport to them and encouraged them to get involved in a sport that can give in so many different facets of life.
"It's not just about hitting balls, taking wickets and taking catches, it's about enduring the good times and the bad times, it's about getting into the concept of backing your mates no matter what."
As a General Practitioner, Matt said he sees a large number of men who, due to a variety of circumstances, lose their way in life and become isolated as a result.
"That's the beauty of team sport and cricket – you make phenomenal friendships that get you through the bad times in life and enrich the good times." 
The future of the Ned Flanders XI looks bright with many of the core team members still involved with the club, but for Young there is something else keeping him going.
"Now with my little kid, Andy, being eight, he comes on and fields for us, but there is a rule that you need to be 14 before you can bowl or bat. It will be the ultimate dream come true to bat with my boy when he's 14."