Reid have made a quick transition from humble beginnings, to having a range of road, mountain, cyclocross, commuting and leisure bikes. Now they are available via Reid's own stores, and of course online.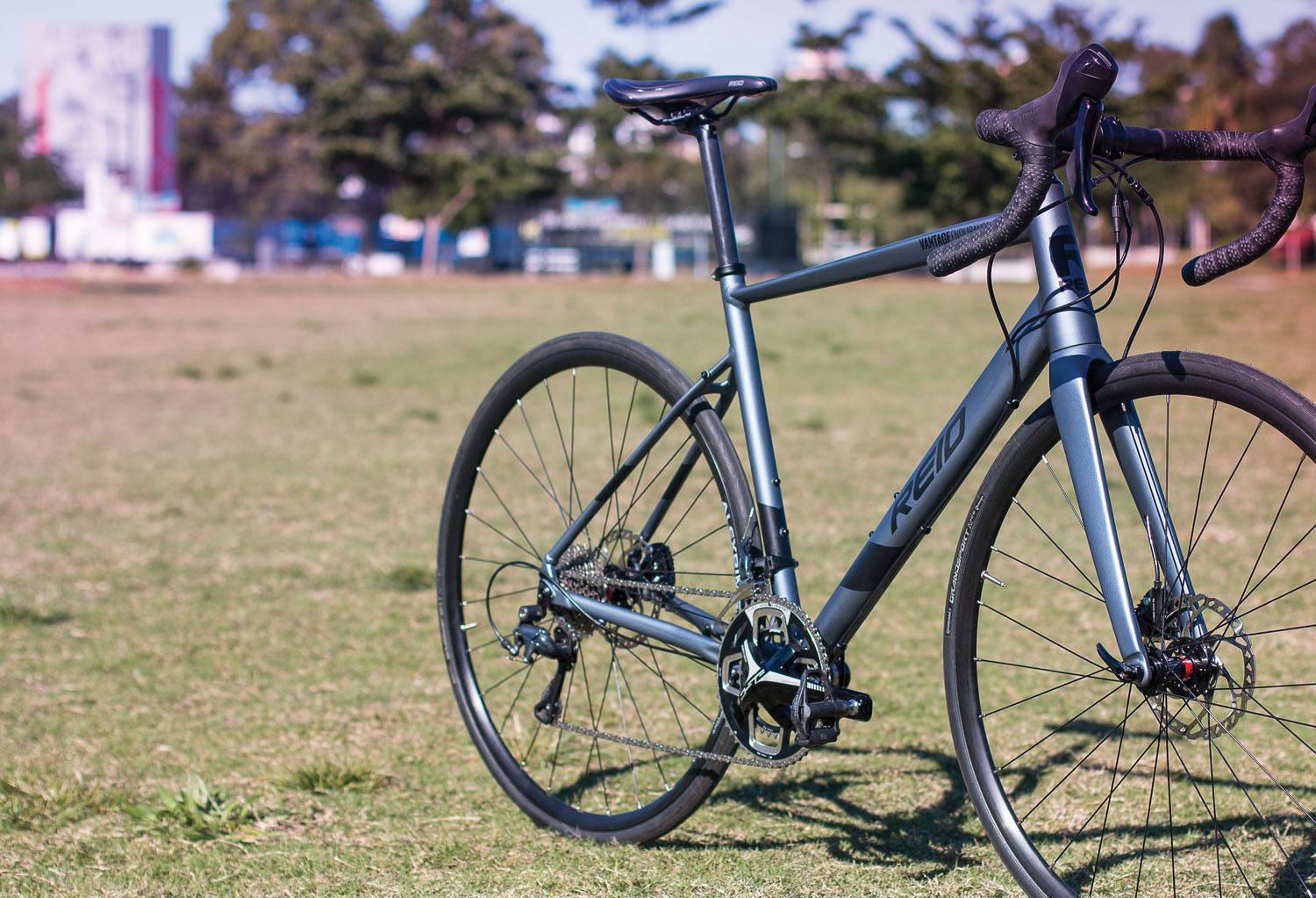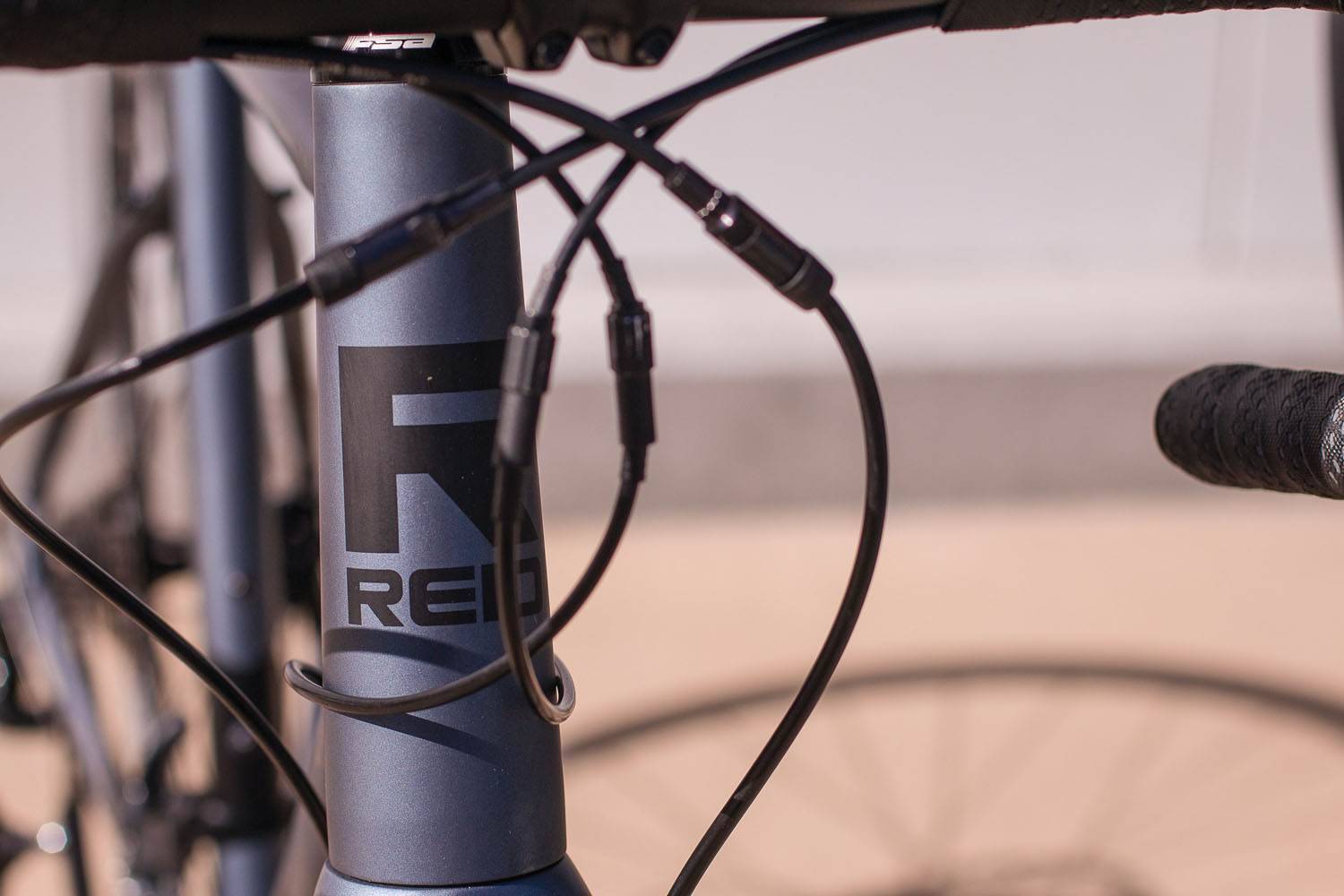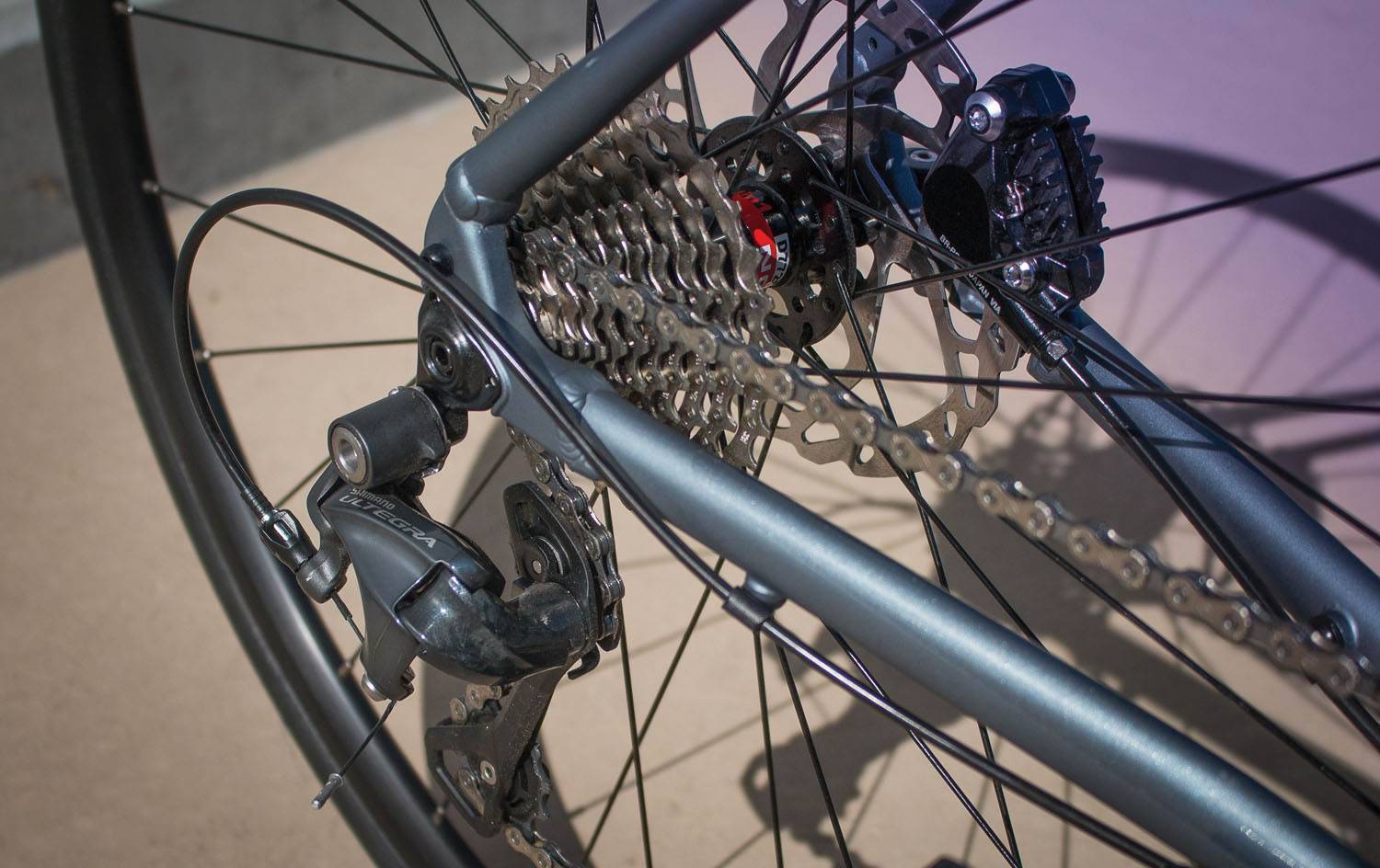 The Vantage Endurance range sits right where you'd expect, in the popular road endurance segment of the market. This style of bike typically has a little less reach and drop for a given frame size, giving preference to rider comfort in a more upright position. Steering tends to be slightly relaxed compared that on a pro race bike, which also means these bikes have a longer wheel base for stability.
And while the frame will be stiff for purpose, the frame's tubing profiles and design will look to reduce road vibrations. Disc brakes aren't a must-have for this style of bike but they are possible, as is clearance for tyres wider than your typical 23 or 25c model.
The Reid Vantage Endurance 3.0 is brand new, and has all these features on its triple-butted aluminium frame, and is complemented by a full-carbon fork. The frame has a tapered head tube, internal routing in the down tube for the gear cables, through-axles for stiffness, and a traditional threaded bottom-bracket to keep mechanics happy. For versatility, the Vantage Endurance has clearance for 28mm tyres, and mounts for a rack.
This model is the top of the aluminium range for Reid, with a carbon-framed model sitting above. Reid claim the Vantage Endurance bikes are "versatile but sporty and built for everyday use over some big distances".
First Impressions
 
The range of bikes on the market is constantly growing, as are the range of people interested in them. Which is good, as many long-term cyclists might be too closed-minded to consider a Reid, or suggest one for a friend who was looking for a great value bike. Until looking at the range more closely recently, I would easily have fallen into the same trap.
The muted grey appearance of the Vantage Endurance should suit both the understated purist, super-commuter and urban warrior. Bright colours look fantastic but there is a lot of upkeep involved. The matte grey looked great all test, with barely a wipe down.
The frame tubing has had a lot of thought put into it. From the tall, tapered head tube, which butts against the large down tube, to the heavily shaped top tube that narrows to a quarter of its size by the time it reaches the seat tube. The seat stays are flattened and a narrow diameter, and the Reid's chain stays are tall to provide stiffness out of the saddle - and to allow clearance for wider tyres to enhance ride comfort and traction.
Best of all, the Reid has adopted through-axles front and rear. These should be de rigeur for a bike with disc brakes, as the stiffer interface helps minimise disc rub, while also being stronger, stiffer and more reliable. Basically, they tend to make a bike ride better. Changing a wheel at 'race pace' might suffer a little bit but that's not a concern for this bike.
The group set mix on the Reid is solid, with Shimano Ultegra 6800 optimised with Shimano hydraulic disc brakes and an FSA compact crank set – notably running a full-compact 34/50 as opposed to a semi-compact 36/52. Combined with an 11-32 cassette out back, this gear range is immense, and it will cater to the variety of uses the bike can meet. Best of all, the jumps between gears felt really good. A die-hard racer might like a smaller range with closer gaps between gears – but that's not the intent of the Vantage Endurance.
I picked this bike up in person from Reid's store and it was well-built. That's a step that many often feel is overlooked when purchasing online or from value outfits like Reid. In this case, when I inspected the bike on my workstand, no real issues came up. The front derailleur shifting and trim were spot on, there was no disc rub, the bars were at the right angle and the tape was neat and tidy. The back end did need to have the low limits set and tension re-adjusted, but overall it was a pretty good outcome, if not a gold star report card. 
There is no avoiding the fact the bike isn't light. At 9.58kg without pedals or any spares, it means you will be moving over 10kg of bike around with you. But given the price and quality of equipment, I see that as an investment in durability. You could change some parts down the line, but really the Reid is a bike you can get on and ride a lot without the need for extra investment.
Price: $1,599
From: reidcycles.com.au
Hitting the open road
Endurance road bikes have to fit a wide range of uses. Orginally seen as 'sportive' bikes, this type of road bike came out to meet the needs of the masses. It is great that we can buy the very bike that professionals like Chris Froome or Peter Sagan rides. But can we get the same out of it as they do? Are we able to adopt the same low positions they can, or push the gearing their physiology allows? I won't speak for you, but I know I can't. 
Climbing up and out from where I live, it was easy to get along with the low gear range that the Vantage Endurance allows. The combination of a laterally rigid frame, wheels and cranks meant that getting up and over the steep streets near my house wasn't the leg-burning chore it can be. I opted for the medium size and could probably have ridden the medium/large too – it really depends on the fit you're after. The medium suited the style of bike for me – if I wanted a longer reach I would have moved up a size.
What I really liked was how everything fell to hand. And even putting the Reid next to my own bike, which has a performance geometry, it didn't feel over done. It was comfortable, without being too upright. This is an important consideration as how your bike handles has a lot to do with how you sit on it. We obviously weigh a lot more than our bikes, so how we influence the bike with our body position can't be overlooked.
Riding the rolling hills of Brisbane was a joy on the Vantage Endurance. With a gear range to stomp over short hills or spin up the longer ones, the braking was also a boon on the twisty nature of some of the descents. Disc brakes don't really offer more stopping power than, say, an Ultegra rim brake this bike could come with. They just offer more predictability and less maintenance. Yes, less. The fully hydraulic BR505 brakes and levers have automatic pad adjustment, and as a closed line they don't get road grime in them like a cable and outer for your rim brake.
You also move your rim surface - which is part of what keeps your rim holding your tyre on – away from being a wear item. I can recall replacing wheels for countless commuters when I used to work in a city bike shop, as the constant time on the brakes in wet conditions meant they really chewed through brake pads and rims – often in under 12 months. The hydraulic disc setup of the Vantage Endurance sidesteps this, while also adding braking that doesn't change in wet conditions.
There is a downside though, and it's mostly aesthetic – the BR505 shifters are pretty big! Funnily enough the ergonomics of them aren't too bad, for how big they look. But if you have small hands you might want to look at lever reach adjustment, and some shallower handlebars to help the ergonomics.
Even without the added surety of disc brakes, I found the Reid was a very stable descender. The wheel base is longer, thanks to a slightly slacker head angle than a pro racing bike, as well as a longer back end. The differences in angles are subtle, in the realms of a quarter to half a degree compared to racier bikes. And to me that's the trick that Reid have mastered here. It's very easy to overdo the changes and make a bike that is too lazy to turn, and difficult to climb. But that's not the case here. 
Similarly, Reid have increased the bottom bracket drop – how far the cranks sit below the height of the hub – by just a couple of millimetres from a pro-style bike. This helps with the stability of the bike without increasing the length, and resistance to change direction. Best of all, some of the key measurements for the bike's handling, like rear-centre, head and seat angles, and bottom bracket drop, change through the size range. This is intelligent design from Reid, and they are changes that some manufacturers, even the biggest brands, don't factor in.
Given the window of use for the Reid Vantage Endurance is quite broad, I aimed to ride it in as many of the conditions as possible. From the local cycle paths, hilly suburban climbs, back roads and even dirt road short cuts – the Reid didn't disappoint. It tackled some smooth dirt road with aplomb, but it's not a cyclocross bike. It got me to the top of my local climbs – but it's no climber's special! And the stock 25mm tyres were comfortable and sure-footed, but this is still a road bike without the traction and compliance of something with bigger tyres or a compliant carbon frame. 
What struck me most with the Reid was there were no surprises. The wheels stayed true and rolled silently, the shifting was sharp and precise, as were the brakes. There was no noise emanating from the bike, and nothing let me down. Combined with a ride that was very easy to get along with, not needing to think about this bike day in, day out, was fantastic.
Our Take

The range of bikes that can be called road bikes continues to increase, and justifiably it is easy to get a bit overwhelmed if you are looking for the bike that best suits your needs. The Reid Vantage Endurance 3.0 combines some great modern technology and refined endurance geometry to bring a great bike together. From a Shimano group set (albeit with other cranks and chain) including brakes, to a well-featured aluminium frame and carbon fork, the boxes are well and truly ticked for a versatile bike to tackle commuting, light touring, long adventures on the road, and even forays into some dirt road adventures.
It would suit someone looking for their first road bike with great quality gear, or for an enthusiast looking to step up to something else. I would happily keep it hanging in my garage to complement my racey carbon bike.
While Reid won't feature on some rider's radar as they didn't start with a bike shop presence, that is changing now they have stores. A local bike shop plays an essential role for all cyclists, and as Reid only have two stores right now, that is limiting. Conversely, no bike shop should turn you away because you bought from somewhere else, and if you can use Reid's online sizing guide to inform your purchase, you should get a great riding bike, with a parts spec that is hard to believe for the price.