In many respects, Braith Anasta's playing career tracked a path that can be distinctly observed in rugby league stardom today: from teen hotshot to early success, a big-money move to overbearing public scrutiny.
When we catch Braith Anasta, he's still riding the high of the birth of his new daughter, Gigi. He admits he hadn't thought much yet about the coming rugby league season, but that would soon change – the 288-gamer for Canterbury, the Roosters and Wests Tigers has made a seamless transition to the media since his NRL retirement in 2014, working as a commentator for Fox League. It's a job he had prepared for while he was still playing, and one he relishes: "It's the closest I can get to being in the game, the pressure of live TV."
Having gone through it all, Anasta is clear-eyed in his view. "I'm telling you how it is," he insists – so Inside Sport was eager to get his take on why the stars go to the Roosters, will Brad Fittler be a good coach for NSW Origin, and what it means to be called "overrated", among other things.
You were a highly touted Souths junior, but you had the misfortune of Souths being out of the competition in 2000 as you were about to crack first grade. What went into your decision of where to sign?
I played all my rugby league with Souths coming through the grades, and I was a Souths supporter. Everything was Souths. The only reason I left was because they were kicked out of the competition. My aspiration even at 16, 17 was to play first grade, and hopefully – although I didn't expect it to happen – I wanted to play within a year.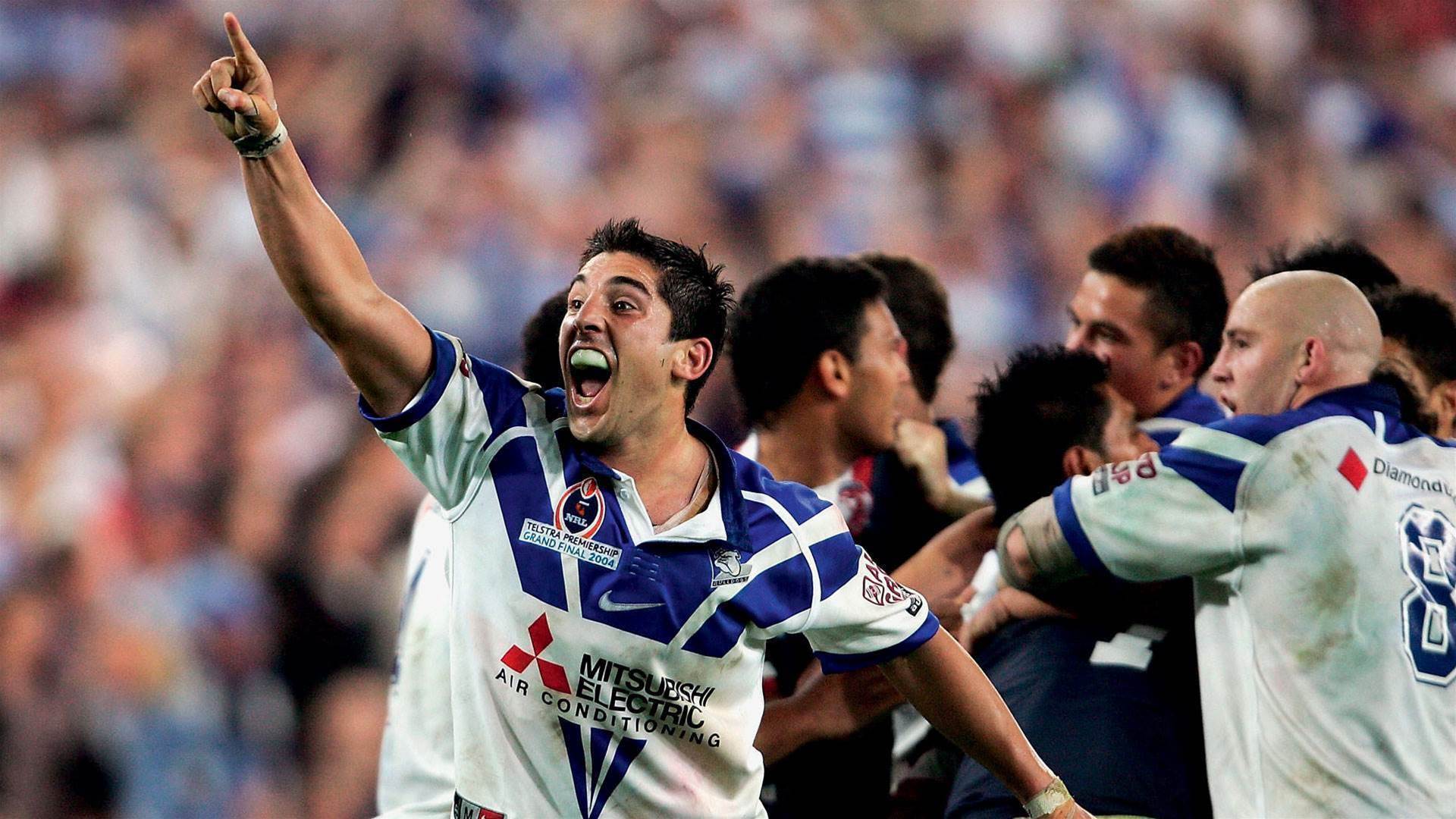 A young Anasta celebrates grand final glory with the Bulldogs in 2004. (Photo by Getty Images)
That's the ultimate goal when you're a young fella. As soon as Souths was gone, I had to find somewhere else to go. It was the Roosters, Melbourne and Canterbury. My uncle, George Piggins, was good mates with Arthur Coorey and other members of the board at the Bulldogs. He was encouraging me to leave because he wanted me to achieve my dreams.
It was tough. The Bulldogs was the call I made, and it was the right call in the end. But I have no doubt: if Souths hadn't been kicked out of the competition, I would have played my whole career there. It was just shocking timing for me.
Was there a crucial factor in going to the Bulldogs? Was it your uncle, or was staying in Sydney important?
Sydney was a big thing. My dad had passed away only a couple of years before, and my mum was by herself. Melbourne impressed me, the set-up they had. That was a tough one to knock back. I had to eliminate them because I wanted to stay in Sydney, because of my family. And at the time, funny enough, Roosters were the enemy to Souths. Even though they were interested, I hated them …