Would Aussie sports fans "boo" one of their own under suspension, or get behind them?
If you're a regular YouTube surfer (like a few of us here), you might've already come across one of several videos of the New York Yankees' third baseman, Alex Rodriguez, taking his first at-bat of the 2013 Major League Baseball season. A-Rod steps up to the plate against the White Sox at US Cellular Field in Chicago to some of the heaviest booing recorded at a top-flight sporting event for quite some time. For the record, he manages a hit to left field for a base hit.
A-Rod's first appearance this season in the Majors was the first opportunity American sports fans have had to let A-Rod know how they felt about his suspension for using performance enhancing substances, a penalty which comes on the back of suspicion by many in baseball that he's somehow avoided the wrath of the sport's drug testers for many years.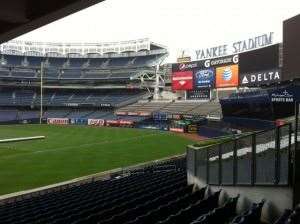 He's appealing his 211-game sentence, which means he's allowed to keep playing. During the YouTube clip, respected Yes Network commentator Michael Kay wonders out loud how A-Rod's home crowd at the Bronx is going to welcome him back in a few days' time. Kay calls almost every one of the Yankees' 162 regular-season games, so if he doesn't know …
It's interesting to wonder, then, how A-Rod would be treated by Australian sports crowds. Just say he's a Cronulla Sharks player or an Essendon Bomber and it's just been announced that the evidence ASADA has collected on him means he's going down. He's going to be wiped out of sport for two years unless his appeal is successful. Would Sharks and Bomber fans flock to the stadium to: A) boo him, really, really loudly? Or, B) rally behind him because he's one of their boys? Indeed, would he actually be allowed onto our fields at all while he's under suspension?
Recalling two memories from Australian rugby league's relatively recent past might help us in finding out. A few years ago the Melbourne Storm was stripped of a stack of competition points, as well as a handful of premierships, for being found guilty of cheating the NRL's salary cap laws. The result? The Storm's membership numbers shot through the roof, as Melburnians rushed to support the club which had just been smashed with the heaviest penalty a team has ever received (apart from Souths actually being kicked out of the comp for not being good enough, but that's been covered). The Canterbury Bulldogs, too, after their Coffs Harbour sexual assault scandal, as well as their own salary cap punishment, on both occasions seemed to attract thousands of supporters in the club's fight to clear its name.
So will A-Rod the Shark, or the Bomber, or whoever else ASADA finds evidence on, be booed by his club's fans, or be cheered in support when these supposedly damning findings are finally aired? We'll be watching Yankee Stadium closely this weekend …