The ALDI MiniRoos took to the pitch during the half-time break in an epic FFA Cup final, giving the youngsters a glimpse of what it's like playing in front of a near sell-out crowd.
About 14,500 fans packed Coopers Stadium for Adelaide United's epic 2-1 win over the reigning Cup holders Sydney FC on Tuesday night.
At the break, the MiniRoos went through their paces, marking the growing connection between the game's grassroots and topflight.
No doubt more than a few went home with dreams of one day scoring a stunning brace like match-winner Craig Goodwin.
The nation-wide initiative is designed for kids of all abilities, aged 4 – 11 years, and uses short, game-based sessions to introduce the sport of football to newcomers.
New skills, being active, making life-long friends…and there's always the potential of unearthing future Socceroos and Matildas.
With about 230,000 kids taking part, the program has also seen more participants than ever connecting with the A-League and W-League.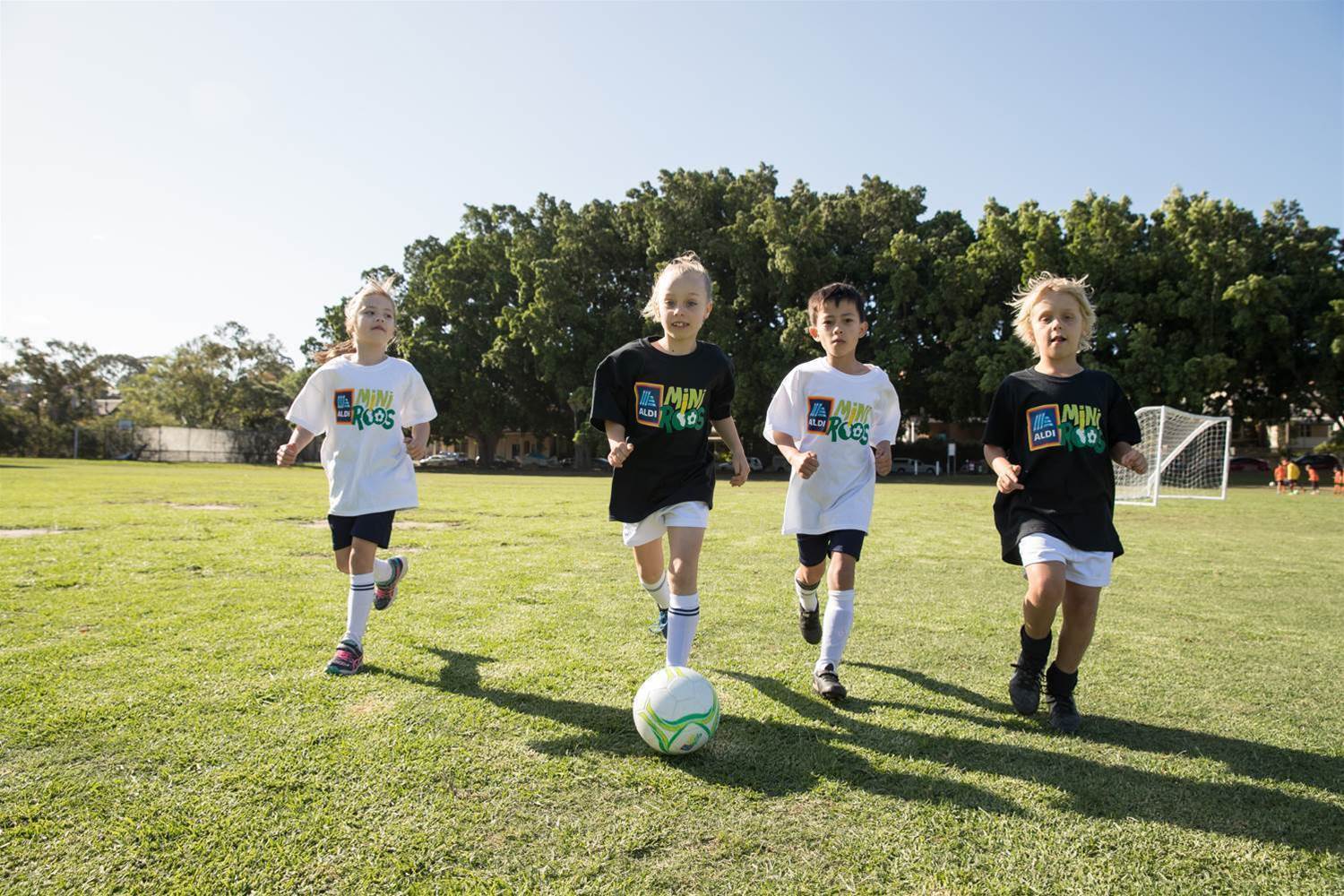 Some 70% of MiniRoos now follow a club in one or both leagues and the next phase is to provide opportunities and incentives for junior footballers to attend matches.
As a result, the initiative's Kick-Off program now includes two tickets to a selected A-League or W-League match as well as a participant pack.
The Kick-Off program is Football Federation Australia's national introductory program aimed at new players aged 4-9 years.
With more than12,000 of these new players registered in 2018 it continues to provide a great sample experience of the world game.
Head of Community Football, Emma Highwood said: "This is a great step to encourage our young players to develop a lifelong affiliation and passion with football in Australia."
Meanwhile Head of Leagues, Greg O'Rourke, believes the program is an example of how the topflight can work collaboratively with the game's grassroots.
"As the largest participation sport in Australia it is important that we continue to evolve our leagues' engagement with participants at all levels of the game," O'Rourke said.
Copyright ©FTBL All rights reserved.