Australia captain Meg Lanning says she's still not injury free with a shoulder complaint despite returning in Sunday's three-run loss to England at the Women's World Cup.
Lanning, who missed Australia's win over Pakistan last week with a shoulder issue, returned with 40 from 46 balls against the tournament hosts in Bristol.
The Melbourne Stars batter also took two catches in the field as the Southern Stars suffered their first loss of the World Cup.
Lanning's dismissal, at 3-129 in 32nd over chasing England's 8-259, started Australia's struggle as they slipped behind in the run chase.
The Aussie skipper appeared restricted in her shot selection but insisted her injury wasn't a reason for her dismissal, nor the decision to bat at number four, below Ellyse Perry.
"(My shoulder) is not as good as I would like to be, that's for sure," Lanning said.
"But I was able to bat out there reasonably well.
"We just decided at half-time that Pez would bat at three and me at four but I was in a couple of balls later so it made no difference.
"Ellyse Perry's a great number three to come in if I don't come in.
"We were just playing that by ear. It doesn't really upset the team too much so I don't think it's a big issue."
The 25-year-old remained confident she'd be fine for Australia's next match against India on Wednesday.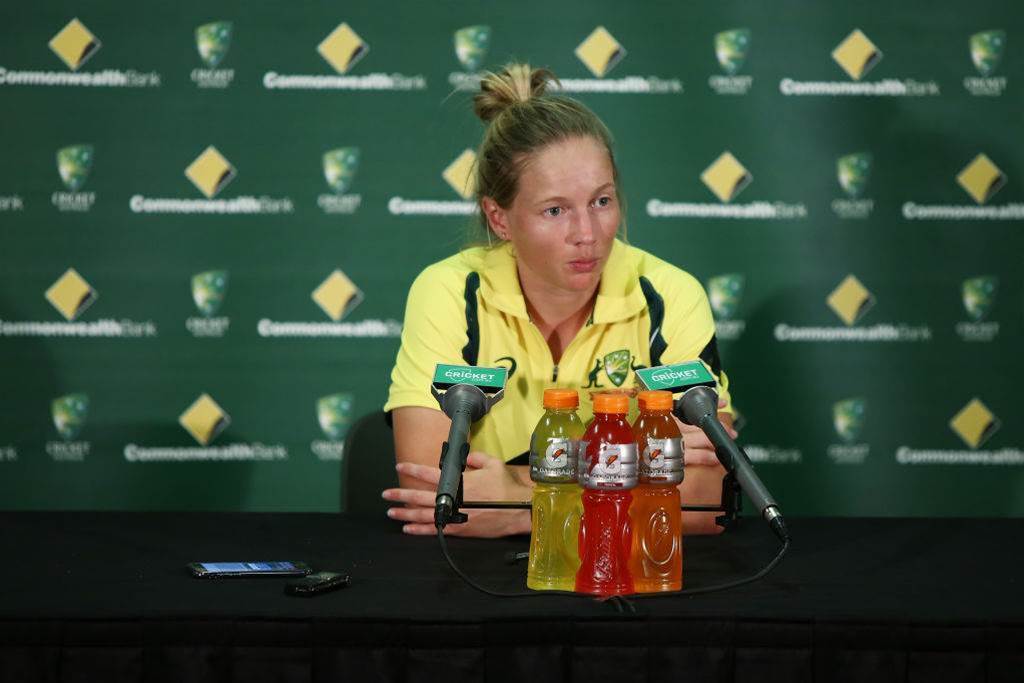 Lanning said Australia would take plenty of lessons from the game, having lost their way in the chase and also conceding 32 extras with the ball.
"That period between overs 30 and 40 was what cost us in the end," Lanning said.
"We did well towards the end to make a game of it with some big hitting but we left ourselves with too much to do.
"We've spoken about it a fair bit as a bowling unit trying to minimise those extras and 32 is way too many.
"It's something we are going to have to improve on moving forward.
"If we had minimised those extras we would have been chasing a much smaller total. 
"It was not our best performance with the ball but hopefully we can learn from that pretty quickly and come back for India."