Because we all know your passion for cycling doesn't stop just because you're not riding.
Feedzone Portables  by Dr Allen Lim and Biju Thomas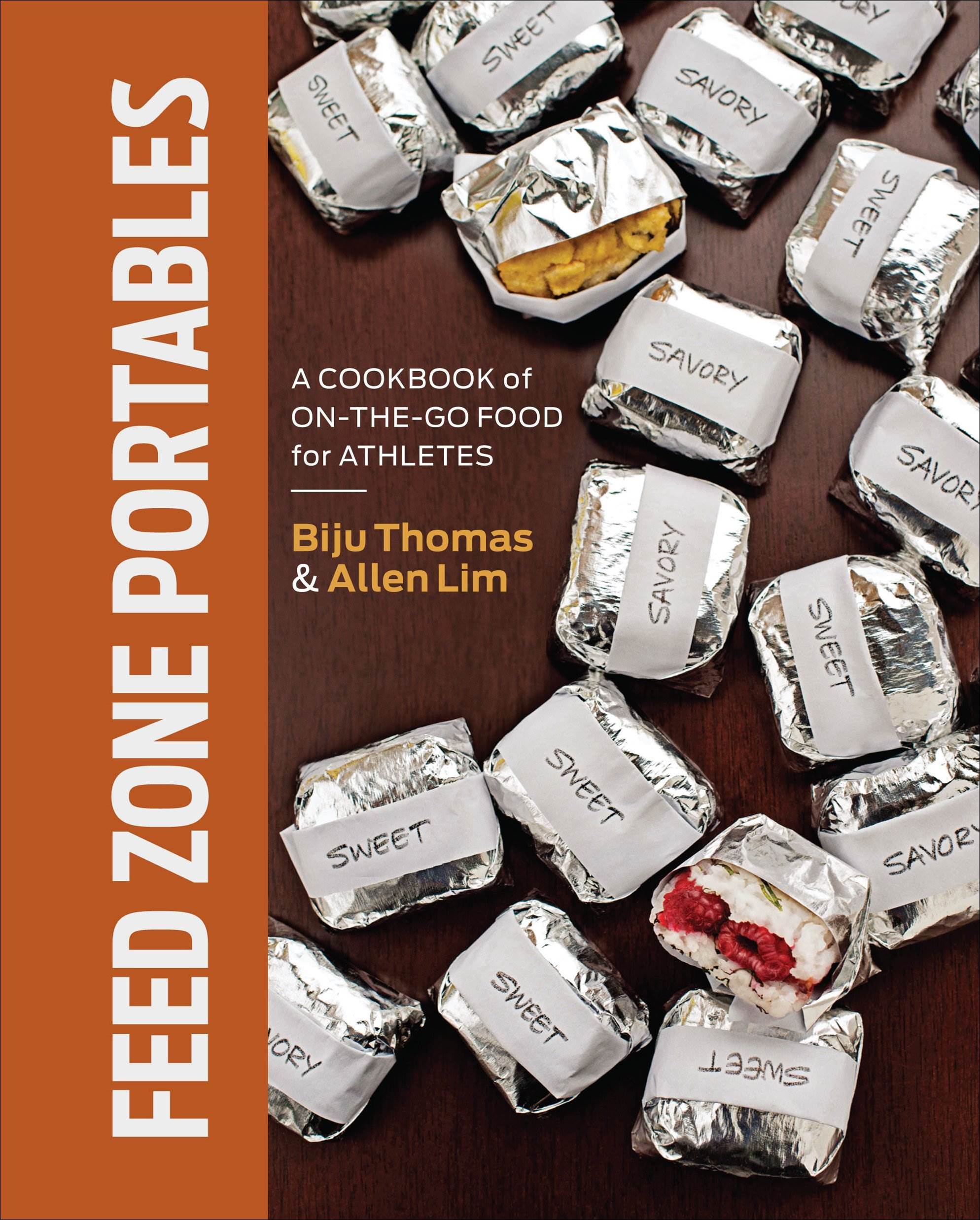 Dr Allen Lim and Biju Thomas are the fathers of rice cakes - for several years the pro peloton's favourite training snack. Dissatisfied with the usual gels and bars that athletes had to choose from, and working with big pro teams, Lim and Thomas came up with a bunch of recipes for natural, nutritious training foods and published The Feed Zone Cookbook, which changed the way a lot of us think about cycling nutrition and brought rice cakes into the homes of many an amateur rider.
The duo has now backed up their first book with Feed Zone Portables, full of recipes for delicious snacks just for eating on the bike. Recipes include a range of sweet and savoury rice cakes, two-bite pies, and baked eggs, all of which stow in your jersey pocket and provide just the right fuel for your ride.
Among the book's 75 recipes are a lot of both vegetarian and gluten free options, as well as details on how to wrap your bars and cakes, and an excellent introductory essay on the importance of sodium in both hydration and nutrition during exercise. The perfect read for your bike-loving foodie, or food-loving biker.
RRP: US$24.95
The Secret Race by Tyler Hamilton and Daniel Coyle
About five years ago, the biggest sporting scandal in history broke. Tyler Hamilton, Lance Armstrong's US Postal teammate, had admitted to doping before Armstrong did, and told all to America's 60 Minutes program. A book deal followed. The Secret Race, a tell-all confessional co-written with Daniel Coyle, captured our morbid fascination with cycling's fallen angels, and made it all the way to the New York Times Best Sellers List.
The Secret Race is an exposé of the kind of practices that made US Postal the best team in the world, and Lance Armstrong the most formidable cyclist in history, both on and off the bike. It's a story of corruption and greed, of fresh-faced boys barely out of their teens compromising their health and their morals for a shot at the pro life.
It's a story about the hot-blooded pursuit of glory, the intoxication of victory, and a paean to pain. Hamilton is the book's flawed protagonist. He describes how easily he slipped from taking the odd 'red egg' - testosterone pill - to a comprehensive doping program which, as controls tightened, descended into deeper and murkier practices. As riveting as it is disturbing, this is a must-read for fans of the pro peloton, and those intrigued by the dark side of our sport.
RRP: from $19.95