What to expect after you've made the decision to join in.
Here, Brian Bucholtz, owner of CrossFit Roar in Brisbane, walks you through your first CrossFit workout ...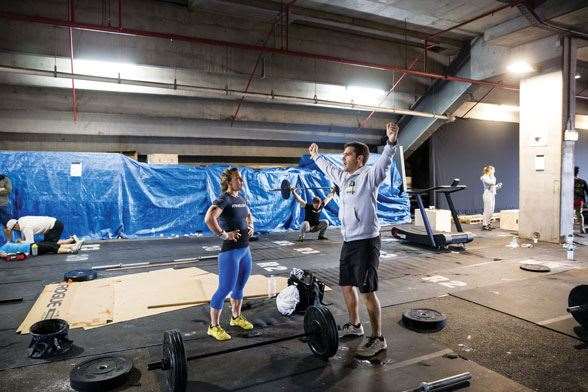 "CrossFit is proving itself to be one of the fastest growing sports in the world, and it's not hard to see why. With a growing lack of direction, knowledge and passion in the regular gym industry, it was very clear that a change was needed. For most people, the combination of physically and mentally challenging movements, delivered with proper direction and instruction, in a welcoming environment, was exactly what they had been looking for.
"By definition, CrossFit is constantly varied, functional movement, performed at a high intensity. Put simply, we program a variety of movements the body was designed to do – movements that will benefit all aspects of day-to-day life. Once competent with these movements, we can then start increasing the speed and intensity at which they're performed, resulting in a tough but hugely satisfying workout!
"At CrossFit Roar, and in your standard CrossFit classes, everything will be taken care of for your daily workout in the space of an hour. This includes class briefing, demonstrations of the movements, general and specific warm-ups, the class Workout of the Day (WOD), plus cool-down.
"There's a heavy focus on skill work and progression before the WOD starts, as well as delivering any scaling or modifications needed to keep the workout safe and appropriate for all participants. Intensity is, of course, required for a successful workout, which varies in degree, not kind. A relative newcomer to our sport can bring as much intensity safely to a WOD as a CrossFit Games athlete with years of experience when the appropriate scaling and modification is given. This allows us to provide a high-level strength and conditioning program to anyone and everyone who is looking to make positive changes to their fitness and health."